Five Things You Need to Know to Start Your Day
It's been a busy morning already, time to catch up.
by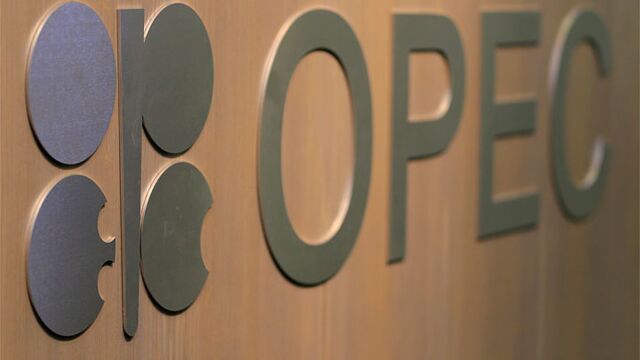 Saudi Arabia and Russia agree to oil output freeze, stocks fall, and and China tries to boost economy. Here are some of the things people in markets are talking about today.
Oil deal
Saudi Arabia, Russia, Venezuela, and Qatar agreed to freeze oil production at January levels—so long as other nations agree to participate. Brent crude, which had risen as high as $35.55 a barrel on the ICE Futures Europe exchange earlier, pared those gains to trade at $33.95 at 10:37 a.m. London time. The Russian ruble also erased earlier gains following the announcement of the deal, which fell short of expectations that the world's largest producers would agree to a cut.
Stocks retreat
While the U.S. was on holiday yesterday stock markets across the globe rallied, with Japan's Topix index soaring 8 percent and shares in Europe capping their biggest two-day gain in more than four years. Asian stocks managed to extend those gains in overnight trading, while European markets are trading lower this morning, with the Stoxx Europe 600 Index slipping 0.5 percent at 10:50 a.m. London time. Standard & Poor's 500 Index futures climbed 1.6 percent.
China opens the taps
China is stepping up support for the economy as it ramps up spending and considers rule changes to free up more cash for bank lending. The moves come as the country's broadest measure of new lending surged to a record high, even as the latest data shows bad loans at a decade-high. The Shanghai Composite Index climbed 3.3 percent at the close following the release of the new lending data while the yuan weakened following its biggest one-day jump in more than 10 years yesterday.
Bond market signal broken
Treasuries, which had been set for their biggest two-day drop since mid-December earlier, recovered to trade broadly unchanged for the session following the disappointing oil deal. In Europe, Spanish government bonds led a retreat in peripheral debt, with their yield increasing seven basis points to 1.77 percent as of 11:02 a.m. London time. For economists, the signals they are getting on the economy from the bond market have become so distorted by years of near-zero interest rates that their usefulness as a recession indicator is now being widely questioned.
Gold
Gold has been on something of a wild ride lately, climbing as high as $1,260 an ounce last Thursday before falling to $1,191 an ounce earlier this morning. Goldman Sachs Group Inc. says the time has come to bet against gold, arguing that the recent rally isn't justified, channeling former President Franklin D. Roosevelt's "nothing to fear but fear itself," and putting a 12-month price target of $1,000 an ounce on the precious metal. Gold had recovered to $1,215 on ounce by 11:40 a.m. London time.
What we've been reading 
This is what's caught our eye over the last 24 hours.
Want to receive this post, and more, into your inbox every morning? Sign up here
Before it's here, it's on the Bloomberg Terminal.
LEARN MORE