Nobel Laureate Maskin Sees No Room for More U.S. Rate Increases
by
Maskin says raising interest rates is not right for U.S. now

Economist sees extent of Chinese slowdown as main concern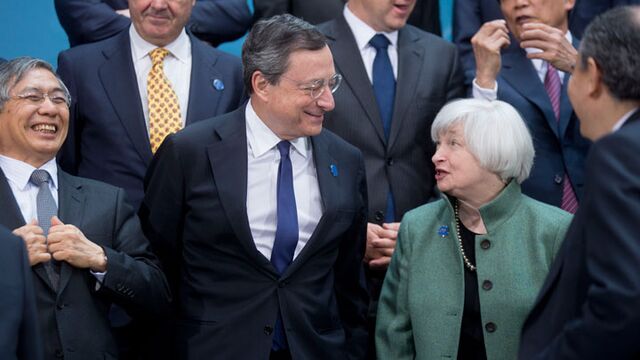 Increased volatility in the global financial markets since December means the U.S. Federal Reserve will probably hold off further raising interest rates, said Nobel laureate Eric Maskin.
"In December it seemed clear that there were people on the open market committee who did not want to raise rates," Maskin said in an interview in Madrid, referring to the Fed's main rate-setting body. "I would be surprised if those people pushed ahead with a further rate hike -- I think the most likely thing is to keep rates where they are."
Since the Fed raised interest rates for the first time in almost a decade in December, Fed Chair Janet Yellen and her colleagues have stressed that the pace of future tightening will be determined by data about the economic outlook. The Fed kept interest rates unchanged in January and it next meets March 15-16 in Washington.
Maskin said the "biggest worry" is the extent of China's economic slowdown and how it affects other parts of the world including the U.S. and Europe.
Maskin warned against reading too much into the state of the real economy from the volatility in stock markets. He said central banks always have policy tools beyond adjusting interest rates to stimulate the economy if needed.
"There is always extra ammo as Ben Bernanke proved when he was head of the Fed -- he lowered interest rates to zero but that wasn't the end of his ammunition," said Maskin. "He started getting involved in buying securities and the Fed could if need be do that sort of thing again."
Maskin was in Madrid for the awards ceremony of an economics prize presented by the BBVA Foundation to Robert Wilson, an emeritus professor at the Stanford Graduate School of Business. Maskin led the prize jury.
Before it's here, it's on the Bloomberg Terminal.
LEARN MORE