Chinese Premier Faults Regulators' Handling of Stocks, Yuan Rout
Bloomberg News
Li cites regulators' sluggish moves, management problems

Government was right to intervene to `defuse some bombs'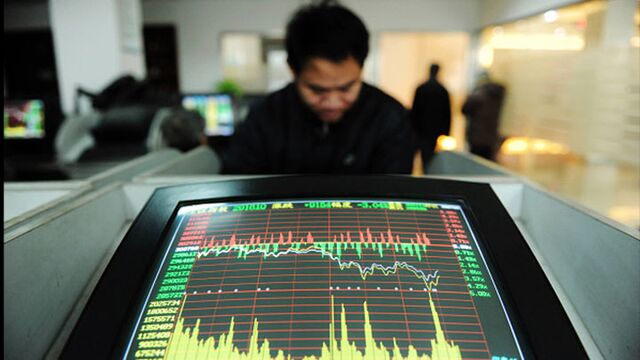 Chinese Premier Li Keqiang took the nation's financial regulators to task for the way they handled a rout in stocks and the yuan, making him the most senior official to date to fault the response to the turmoil.
Regulators didn't respond actively to declines and some even have management problems, Li said in a State Council meeting on Monday, according to a Beijing News report carried on the government's website. Li didn't specify the regulators at fault and defended the decision to intervene in equity and foreign-exchange markets as necessary to head off systemic risks and "defuse some bombs."
"Looking back, the major responsible departments took inadequate actions and had internal management issues," Li said. "It was a correct strategy to take market-stabilizing measures against unusual movements in stocks and the currency last year."
The China Securities Regulatory Commission has drawn criticism recently over a series of steps such as a circuit-breaker system that had to be rescinded just four days after it was introduced in January. The CSRC's chairman, Xiao Gang, blamed factors including incomplete trading rules and an inappropriate regulatory system, and said officials will learn from their mistakes.

China's stock market has become one of the most visible symbols of the government's struggle to win back investor confidence. After cheerleading by state media helped fuel an unprecedented boom in mainland shares last summer, the market crashed as regulators failed to manage a surge in leveraged bets by individual investors.
Increased intervention has contradicted government pledges to move to a more market-based economy, while the perception by some foreign investors that policy makers are mishandling the volatility in financial markets is heightening concern that the deepest economic slowdown since 1990 will worsen.
Li is signaling "a more unified financial regulatory framework to be dominated by the central bank," said Dai Ming, a fund manager at Hengsheng Asset Management Co. in Shanghai. "With the emergence of financial derivatives products, the difficulty of regulatory oversight is increasing and it's necessary to create a co-ordination system within government departments."
The benchmark Shanghai Composite Index has tumbled more than 40 percent since a June high even after state funds spent billions of dollars to prop up equities. The government also tightened capital controls and spent almost $300 billion of its foreign exchange reserves in the last three months to prop up the exchange rate. The yuan posted its biggest advance in more than a decade on Monday in Shanghai after central bank Governor Zhou Xiaochuan voiced his support for the currency.
— With assistance by Shidong Zhang
Before it's here, it's on the Bloomberg Terminal.
LEARN MORE