After CES Booth Raid, Hoverboard Copycat Case Quietly Dropped
An electric skateboard company whose booth was raided now says that federal marshals were tricked into doing a competitor's bidding.
By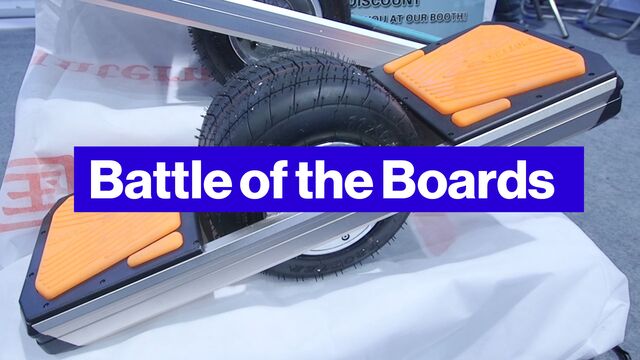 Future Motion Inc., a company that makes a one-wheeled hoverboard, caused a stir at the Consumer Electronics Show when it convinced federal marshals to raid the booth of a competitor displaying a similar product. Future Motion's founder said at the time that the raid was necessary to protect his company's intellectual property and just one step in a long-term battle against knockoffs. But about a month later the company has quietly dropped its case, and the target of the raid is now demanding a cash settlement to reimburse it for lost business and a damaged reputation.