Zika Fears Spur Pharmaceutical Gold Rush Amid Vaccine Vacuum
by and
Obama seeks $1.8 billion in funds, Brazil pledges $1.9 million

Inovio adds Zika to experimental vaccines for Ebola, MERS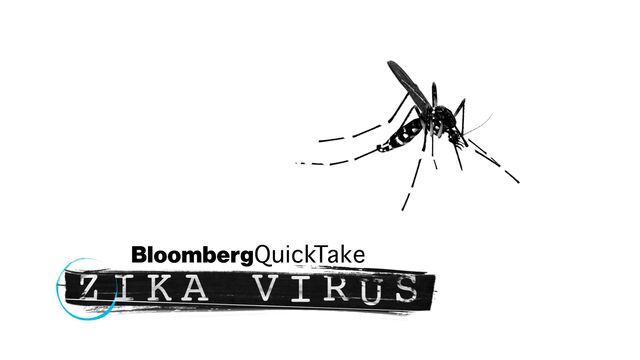 Before it became known as a deadly virus, Zika was just a lush forest on the north shores of Lake Victoria, a quiet sanctuary across from Tanzania and its gold mines.
These days, the virus has sparked a gold rush of its own: companies are touting products from vaccines not even tried in mice to devices that filter Zika from the blood -- leaving public health experts to determine which proposals can help halt the mosquito-borne disease's explosive spread.
More than 15 companies have been in touch with the World Health Organization about developing vaccines, and about 20 are working on diagnostic tools, the global health agency said Friday. Alongside France's Sanofi, which sells a vaccine against a similar virus, are smaller players like the U.S.'s Inovio Pharmaceuticals Inc. and GeoVax Labs Inc., and developers of testing kits sold to laboratories for as little as 6 euros ($6.8) apiece.

"Everyone is jumping in to do something," said Richard Kuhn, the head of biological sciences at Purdue University, whose lab has studied mosquito-borne viruses like dengue, a cousin of Zika, for more than a decade. "It's easy to do a few quick experiments and demonstrate some very promising kind of diagnostics or even something that might look like a vaccine. But to actually take that and really move it forward takes a huge amount of infrastructure and expertise and money."
Concern about Zika's advance from the forests of Uganda and Tanzania, where it was first identified in humans in 1952, to Asia, and across South America, Central America and the Caribbean, is spurring governments to offer money to enterprising researchers. President Barack Obama plans to ask the U.S. Congress for $1.8 billion in emergency funding.

At Inovio of Plymouth Meeting, Pennsylvania, Chief Executive Officer J. Joseph Kim says the burst of corporate interest is a boon.
"Let's say we're opportunistic. Let's take the reverse," he said in a telephone interview. "Let's say Inovio doesn't use its resources to go after this virus. What kind of world would we be living in?"
Leading the Charge
It took Sanofi two decades to develop the first vaccine against dengue, and at least three years will be needed to wrap up the clinical tests on a Zika one, France's largest drugmaker estimates. Kim figures Inovio can probably beat the traditional timelines by using DNA vaccination. The experimental Zika shot it's testing on mice in collaboration with South Korea's GeneOne Life Science could be injected in humans by the end of this year, he said. Inovio's stock has gained 20 percent in the past four weeks.
---

A look at how Brazil, Guatemala and Venezulea are fighting the outbreak.
---
Kim has given slightly optimistic time frames before -- something the company says was caused by the challenge of coordinating with a partner. At the height of the Ebola outbreak in 2014, Inovio said its experimental vaccine could begin to be tested in humans in the first half of 2015. The tests just started. For the deadly outbreak of Middle East Respiratory Syndrome, the company said last May it would embark on the first stage of human trials before the end of 2015. It began recruiting patients last month. The testing hasn't yet started.
Inovio has no products on the market and its technology is still experimental: no DNA-based vaccine has ever won regulatory approval in the U.S. Yet one is leading the charge, according to the Geneva-based WHO, which said Friday that the most advanced Zika vaccines in development are a traditional inactivated one from India's Bharat Biotech and a DNA one from the U.S. National Institutes of Health.
From Scratch
Bharat of Hyderabad, India started working on the virus a year ago, Chief Executive Officer Krishna Ella said in an interview. Many others embarking on Zika product-development are starting from scratch, according to Farshad Guirakhoo, senior vice president of research and development at GeoVax of Smyrna, Georgia, which is working on a vaccine in collaboration with the University of Georgia.
"Nobody was prepared for this," said Guirakhoo. "No one has worked on growing the virus, characterizing the virus, or developing an animal model. It takes a few years to get to that point if you start today."
GeoVax is also working on Ebola and HIV, the virus that causes AIDS. Guirakhoo figures if a viable product emerges through the early stages of clinical development, they won't be able to see it through the more advanced stages of research without a bigger partner.
Testing First
Because a vaccine is years away, the most urgent need to understand and combat Zika is diagnostics. Genekam Biotechnology AG of Germany is one of a handful of companies that says it's developed such a tool -- in fact, it says its diagnostic kit might be the only reliable one.
"Virology is a very difficult field," founder Sudhir Bhatia said by telephone. "There are companies that never really dealt with a virus. They can't make good tests."
Genekam was among those that said last week they'd produced a diagnostics kit and were seeking validation from authorities in Europe and the U.S. A box of 100 tests sells for 599 euros ($677). Others include GenArraytion Inc. of Rockville, Maryland, Canada's Biocan Diagnostics Inc. and Altona Diagnostics of Germany.
Among the bolder propositions are companies looking for cures by extracting pathogens from the body. Premier Biomedical Inc., based in El Paso, Texas, and its Brazilian partner plan to use an approach called sequential dialysis to rid patients' bodies of Zika and dengue. The FDA has not reviewed the method because it hasn't been tested in people -- just in mice.
No Blue Pill
Aethlon Medical Inc.'s somewhat similar approach, based on a device dubbed the Hemopurifier that aims to purify patients' blood by filtering out viral pathogens, may soon be tested on dengue patients for the first time at a hospital in Delhi.
"These types of viruses need a mechanism to tip the balance in favor of the immune system," Chief Executive Officer Jim Joyce said by telephone.
Others are simply riding along with the Zika charge. The Female Health Company, a maker of condoms for women, says its product can play a role in preventing infection after some countries advised women to put off getting pregnant. FC2, as the product is known, is "an excellent method for preventing pregnancy in view of the Zika virus" and has made an appearance on national television in Brazil as such a contraceptive, Chief Executive Officer O. B. Parrish said on a conference call last week.
Company executives say their purpose is to help stunt the newly worrisome virus rather than cash in.
"We think there is a business opportunity of doing global health good by going after these infectious diseases," Inovio's Kim said. "We're not creating another blue pill. Our employees get up every morning and go after cancer and infectious diseases."
Before it's here, it's on the Bloomberg Terminal.
LEARN MORE