Trader's 700% Profit Boast Shows Why Kremlin Hates Ruble Swings
by
Speculators decried by Putin aide, top Russian investigator

Surging volatility is symptom of free-floating ruble regime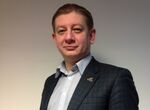 Russian ruble speculators are popping up everywhere and the Kremlin isn't happy about it.
Working from a laptop in Ivanovo, a city 180 miles northeast of Moscow where idled factories bear witness to more prosperous times as the Soviet textile capital, 39-year-old Alexey Mamontov says he made a killing in January betting on the currency's decline.
"I would compare ruble trading to a Texas cowboy rodeo since speculators are responsible for a large part of trading," said Mamontov, who started trading ruble futures in April as a sideline to his job as a director at Russian brokerage Finam Investment.
Since the ruble was unshackled from a managed corridor in November 2014, it has become the world's most volatile currency after Argentina's peso as speculators seize on the selloff in oil, Russia's biggest export. Price swings underscore the trouble central banks have had controlling their currencies in the months following China's shock devaluation of the yuan in August. A gauge of currency volatility climbed to the highest in four years last week. 
Davos Trip
Central bank governor Elvira Nabiullina canceled her trip to Davos after the ruble dropped to a record low on Jan. 21. Havoc in the currency market creates inflation risks, distracting the Bank of Russia from its pledge to boost the economy by easing monetary policy. The ruble's tumble prompted the central bank to retract an easing pledge on Jan. 29.
Nabiullina said on Feb. 11 that she's concerned about the elevated volatility on the currency market. The next day Alexander Bastrykin, head of Russia's Investigative Committee, said insider trading by speculators was to blame for the ruble's depreciation.
In an interview with Gazeta.ru on Feb. 8, Sergei Glazyev, an economic adviser to President Vladimir Putin, said speculators had raked in $50 billion manipulating the exchange rate since 2014. Putin himself threatened "harsh" consequences for those attacking the ruble during the previous currency crisis in December 2014.

While recriminations are heaped on speculators, they can hardly be blamed for the conditions they thrive on: an ailing economy and an exchange rate set by the market. Russian gross domestic product shrank 3.7 percent in 2015, the first decline since 2009, and is poised to contract again this year.
"These days people are trying to make extra cash on anything, and foreign currency trading is the simplest way to make money," said Oleg Popov, a money manager who oversees $300 million of assets at Moscow-based April Capital. "The central bank's decision to set the ruble free in 2014 invited speculators to the market."
Anyone, Everywhere
People from all walks of life are becoming ruble traders as the second year of recession squeezes incomes. Almost anyone can enter the foreign-currency market with a relatively small amount of money, Popov said.
In Ivanovo, a town of about 400,000 people, where the average monthly income is 20,592 rubles ($259), 37 percent below the national average and one of the lowest nationwide, Mamontov uses technical analysis such as Elliott waves to make his bets. He's made more than 700 percent since April on ruble-dollar futures, according to his account detailed on the Finam website. Bloomberg wasn't able to independently verify his returns.
Large Speculators
"Once large speculators arrive on the market, it turns wild, volumes rise and so does volatility," Mamontov said. "In such a situation a trader could lose his entire fortune after three or four unlucky bids. Not every trader's nerves can handle such volatility."
Foreign-currency market trading on the Moscow Exchange surged 95 percent from a year earlier in January, with the average daily turnover reaching 1.5 trillion rubles ($18.8 billion), the exchange said on its website Feb. 2. The turnover in 2015 was the most on record. Investors anticipate even bigger price swings in the ruble, with a gauge of three-month implied volatility at 27 percent, the highest of any emerging-market peer after Argentina's peso.
The currency weakened 0.9 percent to 77.668 per dollar as of 4:45 p.m. in Moscow, extending its decline this year to 5.2 percent.
Mamontov says he started trading dollar-ruble futures using $1,000 of his savings. In a city where people have long sought informal economic activities and patchwork jobs to survive, Mamontov has been busy opening accounts for people trying to make money on the side. A Ukrainian native, he moved to Ivanovo, known as the city of brides for its female working population, to pursue studies in 1993 and decided to stay on.
"People have almost no alternative to making extra money in the current economic situation," said Popov at April Capital. "When the economic situation stabilizes, people will return to doing business and to making money via more traditional means."
Before it's here, it's on the Bloomberg Terminal.
LEARN MORE