Renault Vows to Sustain Russia's AvtoVAZ After Record Loss
by and
Russia's largest carmaker warns it may fail as going concern

Company seeks help from shareholders as 2015 net loss widens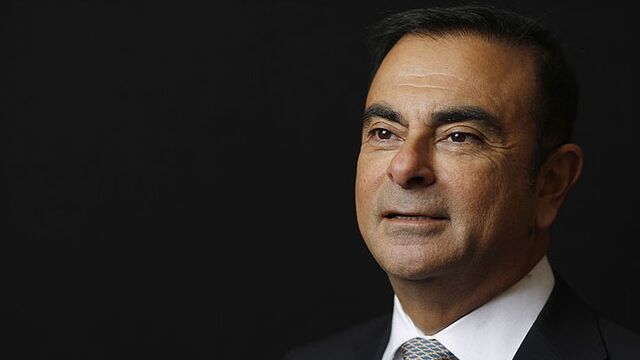 Renault SA pledged to support AvtoVAZ Group as Russia's largest automaker warned it may not survive without help from shareholders after the collapse of the domestic car market pushed it into a record $930 million loss.
"We'll do whatever it takes to sustain AvtoVAZ and to allow AvtoVAZ to compete when the recovery comes," Renault Chief Executive Officer Carlos Ghosn said in a Bloomberg Television interview Friday in Boulogne-Billancourt, near Paris. "We have made the decision to prepare ourselves for the recovery of the Russian market because we believe in its potential."
Russian car sales plunged 36 percent last year as the economy slid into what is now the longest recession since Vladimir Putin came to power in 2000, undermined by sanctions over Ukraine and plunging oil prices that weakened the ruble. AvtoVAZ's net loss widened to 74 billion rubles last year from 25 billion rubles in 2014, the carmaker said Friday. Revenue dropped 8 percent to 176 billion rubles, less than its operating costs.
Going Concern
AvtoVAZ said it breached covenants on more than 43 billion rubles of loans as of Dec. 31 and received waivers from lenders including Societe Generale SA and Turkiye Garanti Bankasi AS. The carmaker may not "continue as a going concern" without shareholder support.
Ghosn said he couldn't comment on the amount of recapitalization for AvtoVAZ or the timing of support before talking with the fellow shareholders. Renault shares dropped as much as 3.8 percent before narrowing declines to 1.1 percent as of 1:07 p.m. in Paris. AvtoVAZ fell 1.2 percent in Moscow to the lowest in three weeks on a closing basis. Its shares are down 76 percent from their post-2008 crisis high reached in December 2010.
AvtoVAZ may be able to capitalize on ruble weakness to boost exports in the short term, said Vladimir Bespalov, an analyst at VTB Capital. The ruble has weakened 19 percent against the dollar in the past six months. Still, if the plunge in the Russian car market doesn't reverse, its only option may be a cash injection, he said.
Renault owns 50 percent in AvtoVAZ's holding company, while Nissan Motor Co. holds 17 percent. The three producers accounted for almost a third of the 1.6 million new cars sold in Russia last year, according to the Association of European Businesses in Moscow. Their combined sales declined 32 percent last year to 518,000 vehicles.
"AvtoVAZ, when you look at the numbers they look terrible but you don't see all the work that's been done on the ground," Ghosn told analysts in Paris.  "AvtoVAZ has reduced 20,000 employees in the last two years. The quality levels have improved tremendously, recognized by Renault and Nissan people."
Before it's here, it's on the Bloomberg Terminal.
LEARN MORE