First Word Asia: Is it Time for a Fiscal Bazooka?
Bloomberg News
Feb. 11, 2016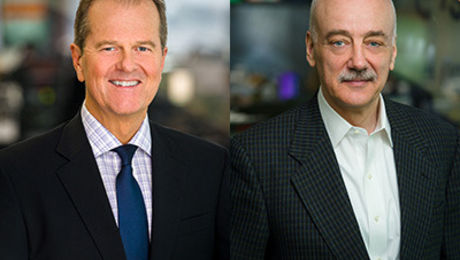 If central banks are pushing on a string, is it time for a fiscal bazooka? Federal Reserve Chair Janet Yellen suggested that the Fed might delay, but not abandon, interest-rate increases in response to recent turmoil in financial markets.
On First Word Asia, Bloomberg's Bryan Curtis and Doug Krizner asked their guests if a fiscal response might be needed. Guests included Shane Oliver, Head, Investment Strategy at AMP Capital Investors, and Enzio Von Pfeil, Investment Strategist, Private Capital Ltd.
First Word Asia on Bloomberg Radio: Breaking economic, business and market news as it happens around the globe, with a special focus on Asia.
 ←Listen to previous clip               Listen to next clip→
Before it's here, it's on the Bloomberg Terminal.
LEARN MORE