Schelling Sees March Reckoning for EU Push on Transaction Tax
by , , and
FTT support could dip below nine-nation threshold to proceed

Belgium could be the key, Schelling says in interview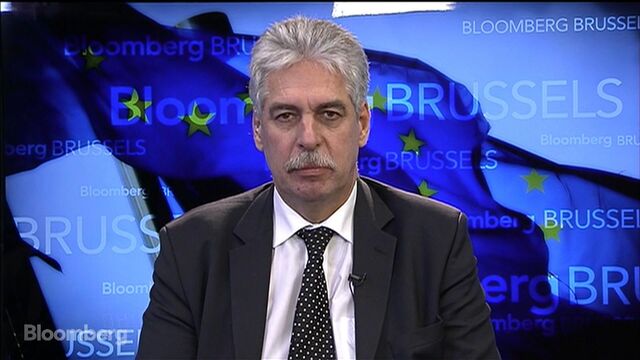 Austrian Finance Minister Hans Joerg Schelling said European efforts to agree on a common financial-transaction tax may fall apart if not enough nations are willing to move forward by next month.
At least nine countries must be on board for the tax plan to proceed under EU rules for "enhanced cooperation" when efforts among all 28 nations fail. The tax had as many as 11 backers, but is now at risk of falling to just eight, Schelling said in an interview in Brussels.
"If some countries leave we have no more to discuss," Schelling said. "I will try to find the solution at the next meeting which will be held in March."
After more than four years of talks, EU governments in December kicked the tax plan to mid-2016 as fresh worries erupted over the levy's economic and political consequences. Estonia pulled out of the original 11-nation group, and Slovenia raised questions about whether the tax, as proposed, would raise enough revenue to make it worthwhile for smaller countries.
That puts the onus on Belgium to renew its commitment to the tax, said Schelling, who leads negotiations for interested nations. Belgian Finance Minister Johan Van Overtveldt last month indicated the plan may have changed too much from its original goals for it to retain his government's support. A spokesman contacted on Thursday did not have immediate comment.
'Political Agreement'
"If Belgium is leaving the group we're only nine members, probably eight members, and you know we have to be nine members," Schelling said. The 10 nations that signed on to a December framework are Austria, Belgium, Germany, Greece, Spain, France, Italy, Portugal, Slovenia and Slovakia.
The tax can only move forward if it brings in enough revenue, the Austrian minister said. Nations have in the past considered schemes to pool revenues to make sure no participating country bears a financial penalty, without reaching any consensus on how to proceed.
"We have now a political agreement where we make clear that the implementation of the FTT will only come if revenues are high enough," Schelling said.
Before it's here, it's on the Bloomberg Terminal.
LEARN MORE