Rio Will Cut Dividend After Metals Rout Sees Profit Tumble
by and
Dividend policy scrapped, payout could fall by as much as half

Underlying profit declines by 51%, 2015 dividend is unchanged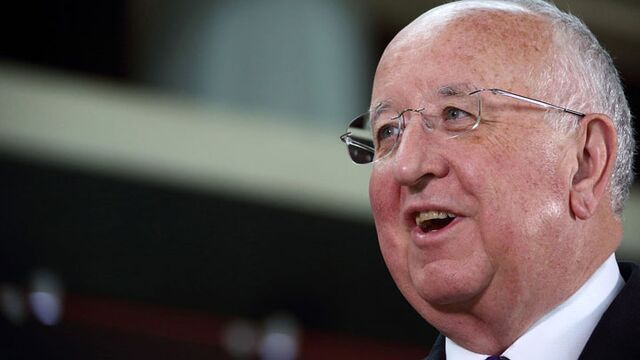 Rio Tinto Group plans to cut its dividend by as much as half to strengthen its finances after a rout in commodity prices reduced annual profit at the world's second-biggest mining company by 51 percent.
The producer joins rivals Vale SA and Glencore Plc in trimming or abandoning dividend payments as a safeguard against the deepening collapse in commodities. Rio's payout for 2016 won't be less than $1.10 a share, after it held the 2015 dividend at $2.15 a share, the London-based producer said on Thursday. It scrapped a pledged to keep boosting payouts and said future dividends will be 40 to 60 percent of underlying earnings.
Mine operators face pressure from investors and credit ratings companies to conserve cash. Standard & Poor's this month cut BHP Billiton Ltd.'s rating and warned Rio that it may have its A rating lowered by a notch. A lower dividend may also give the company financial headroom to buy assets at knockdown prices as competitors are forced to sell.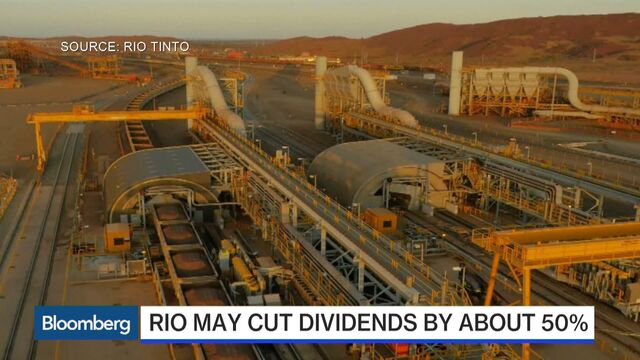 Brusque Arrival
"Rio Tinto spent the last few years promising that even in tough times the company could be a 'cash machine' paying out large sums to shareholders," said Steve Clayton, head of equities research at Hargreaves Lansdown. "Clearly they did not see the depth of the cyclical slow-down in front of them. The announcement of a rough halving of future dividends is reality's brusque arrival in the boardroom."
Rio reported underlying profit fell to $4.5 billion in 2015, from $9.3 billion a year earlier. That compared with the $4.6 billion average of 24 analyst estimates compiled by Bloomberg. The slump in commodity prices reduced earnings by $7.7 billion.
"The game has changed," Chief Executive Officer Sam Walsh told reporters on a conference call. "It is more volatile. We have seen a rapid decline in commodity prices and we are taking proactive action and taking leadership in responding to this."
Spending Cuts
Changes to Rio's dividend policy and planned new capital spending cuts of about $3 billion through 2017 may be enough to keep the ratings companies at bay, Evan Lucas, a Melbourne-based market strategist at IG Ltd., said by phone. "Rio is in a solid position. The word is surviving, and they're surviving better than most," Lucas said.
Rio Tinto shares closed down 3.4 percent at 1,705 pence in London, after earlier sliding as much as 9.1 percent, the biggest intraday drop since September 2011.

Capital expenditure fell to $4.7 billion in 2015, the lowest since 2010, according to data compiled by Bloomberg. Spending is forecast at $5 billion in 2017, Rio said.
"The macro-economic consensus points to a moderate improvement in global growth in 2016, but volatility in financial and oil markets is a strong sign that macroeconomic risks abound, with geopolitical concerns also not far in the background," the company said.
Rio reported a net loss of $866 million and will book impairment charges of about $1.8 billion, mainly related to its Simandou iron ore project in Guinea, uranium unit Energy Resources of Australia Ltd. and the Roughrider uranium project, it said in the statement.
The mining industry was battered last year as iron ore touched the lowest in at least six years and industrial-metal prices plunged 27 percent, the worst performance since 2008, as China's demand cooled.
Before it's here, it's on the Bloomberg Terminal.
LEARN MORE