Offshore Yuan Advances as Data Signal China Supporting Currency
by
Foreign-exchange reserves drop $99.5 billion to smallest ever

Dollar's weakeness helping exchange rate, Commerzbank says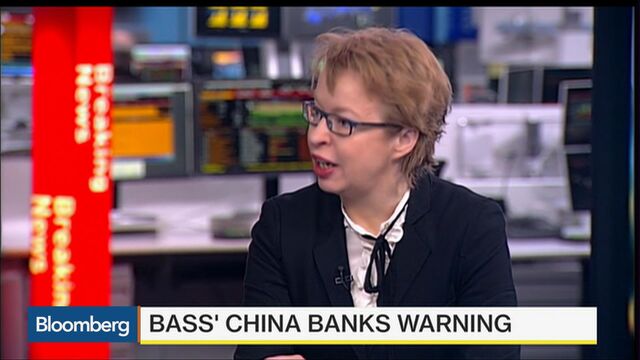 The offshore yuan climbed to the strongest level in more than a month after data signaled that China's central bank is supporting the exchange rate.
The nation's foreign-exchange reserves shrank by $99.5 billion to $3.23 trillion in January as the central bank was seen intervening in both the onshore and offshore markets to slow the yuan's decline. The contraction was less than a Bloomberg survey's median estimate of a $120 billion drop amid speculation that the figures don't include the People's Bank of China's actions in the currency forwards and swaps markets.
The yuan traded in Hong Kong advanced 0.2 percent to 6.5331 a dollar as of 5:08 p.m. on Thursday, data compiled by Bloomberg show. It earlier rose to 6.5264, the strongest since Dec. 22. Buyers led by large Chinese banks bought the offshore currency near 6.5450, according to a North Asia-based currency trader. China's onshore financial markets are closed this week for the Lunar New Year holiday.
"They don't need to burn down their reserves immediately as they can use the swaps market instead and use dollars as collateral," said Zhou Hao, an economist at Commerzbank AG in Singapore. "The dollar's weakness over the past week is helping the offshore yuan."
Dollar Declines
The Bloomberg Dollar Spot Index, a gauge of the greenback's strength against 10 major peers, declined 1 percent this week as Federal Reserve Chair Janet Yellen said the U.S. central bank may delay policy tightening.
The smaller-than-estimated decline in China's foreign-exchange reserves doesn't give the complete picture, according to a Feb. 7 note written by Sue Trinh, Hong Kong-based head of Asia foreign-exchange strategy at Royal Bank of Canada. Action taken through forwards don't show up right away, while intervention conducted by commercial banks on behalf of the PBOC would only be reflected if the lenders square their positions, she wrote. Derivatives, such as forwards, are financial obligations derived from debt and equity securities, currencies or commodities.
China will allow trading by individuals in yuan-foreign exchange derivatives in an orderly manner, Xinhua News Agency reported, citing Wang Chunying, an official with the State Administration of Foreign Exchange. The nation will carry out market research this year to let more companies use derivatives to manage their currency risks and will continue to allow more qualified foreign entities to participate in foreign-exchange trading, the report said.
Kyle Bass, the hedge fund manager who successfully bet against the U.S. housing market, said China may be forced to print more than $10 trillion of yuan to recapitalize banks in case of a bad loan crisis, pressuring the currency to decline more than 30 percent against the dollar. Should the Chinese banking system lose 10 percent of its assets because of nonperforming loans, about $3.5 trillion in equity will vanish, Bass wrote in a letter to investors obtained by Bloomberg.
Before it's here, it's on the Bloomberg Terminal.
LEARN MORE