Mylan Slumps on $7.2 Billion `Wealth Destroying' Meda Deal
by and
Price represents a 92% premium to Meda's close on Wednesday

Stock drops as much as 18% amid the global market rout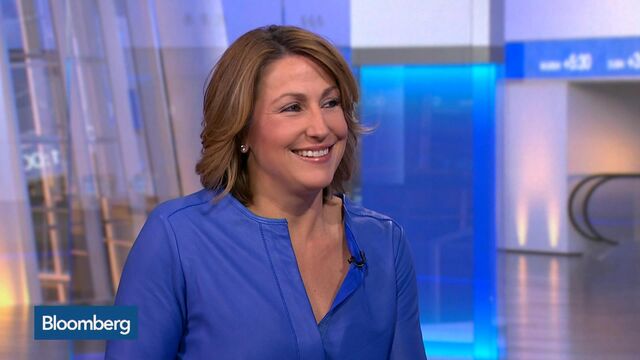 Mylan NV plunged the most since 2000 after agreeing to buy Meda AB for about $7.2 billion in cash and stock, adding the Swedish company's specialty drug products and European operations.
Mylan dropped 18 percent to $41.42 in New York Thursday, one of the biggest declines in the Nasdaq Composite Index amid a global rout, after the U.S. drugmaker also reported fourth-quarter earnings that fell short of analysts' estimates. Mylan agreed to pay 165 Swedish kronor per Meda share, a 92 percent premium over Meda's closing price of 86.05 kronor on Wednesday and more than the all-time high of 150.80 kronor.
"The company continues to make what appears to us to be wealth-destroying decisions," Ken Cacciatore, an analyst at Cowen Group Inc. who rates the shares market perform, said in a note to clients. "We simply do not understand some of the choices made over the last 18 months, and despite some strategic rationale with this recent Meda proposal, it would appear that the price paid versus other potential alternatives makes little sense."

The premium is one of the largest ever paid in a pharmaceutical industry deal worth $5 billion or more, though it's in the middle of the pack as a multiple of earnings. Meda had previously rejected two offers from Mylan. Mylan listed shares in Tel Aviv last year as part of its failed $26 billion attempt to take over Perrigo Co., a maker of over-the-counter medicines that also trades there.
Mylan may still pursue other deals in the future, Chief Executive Officer Heather Bresch said in an interview with Bloomberg TV Thursday.
"We have a lot of financial flexibility to put to work, whether that's in M&A, share buybacks, I mean we have a great opportunity," she said.
Long Pursuit

Mylan's pursuit of Meda has been a lengthy one, and comes as the generic-drug industry has been consolidating with deals by Mylan, Allergan Plc, Teva Pharmaceutical Industries Ltd. and others. Mylan made two offers -- both rejected -- to Meda in 2014, for as much as 43.8 billion kronor ($6.7 billion). Soon after, Meda said it preferred to buy rather then be bought and would hunt for its own acquisitions.
Mylan revisited its pursuit of Meda this past summer and the two sides continued talks throughout the fall, Bresch said Wednesday on a call with investors.
"We believe we are paying an attractive multiple that is in line with market precedents for such scarce, high-quality assets," Bresch said.
Mylan, which has a legal address in the Netherlands and is run from Canonsburg, Pennsylvania, has been attempting to expand and diversify through deals. The Meda purchase will reduce Mylan's reliance on generic drugs so that they make up about half of sales. Meda's specialty medicines are higher-margin products, Mylan executives said on the call, and the transaction will accelerate the company's growth into a variety of emerging markets.
Meda's board recommended that the offer be accepted, and two major Meda shareholders that own about 30 percent of its stock will accept the deal, Mylan said in a statement.  Stena Sessan Rederi AB owns about 21 percent, and Fidim Srl about 9 percent, according to Mylan.
Meda's shares surged as much as 75 percent in Stockholm to 151 kronor. Before the company announcement, it had a market valuation of about $3.7 billion.
The agreement with Meda will add 35 cents to 40 cents to earnings next year and will save about $350 million in annual costs, Mylan said in the statement. Mylan will pay at least 80 percent of the purchase price in cash, with the rest in an adjustable number of shares based on Mylan's stock price.
Before it's here, it's on the Bloomberg Terminal.
LEARN MORE