Heta Debt Moratorium May Not Govern German Bonds, Court Says
by
Austria cannot invoke EU banking-resolution rules, judge says

Heta likely to have to repay German bonds after first hearing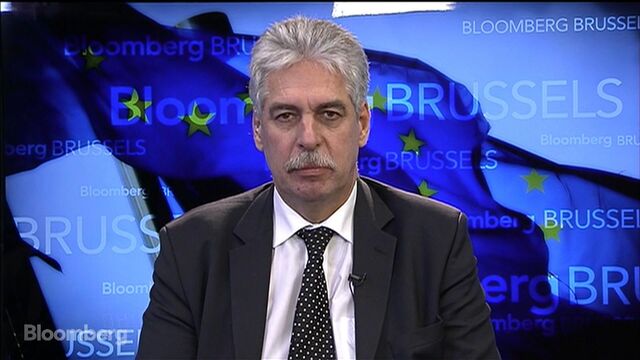 A Frankfurt court said an an Austrian regulator's order preventing Heta Asset Resolution AG from paying its debts may not apply to bonds issued in Germany as it hears the first of nine cases seeking 2.2 billion euros ($2.5 billion) from the bad bank.
Financial regulator FMA put a moratorium in place based on European rules for the resolution of banks, and the action can't apply to Heta because it was set up to wind down the assets of failed lender Hypo Alpe-Adria-Bank International AG, Presiding Judge Stefanie Klinger said at a hearing Thursday. Heta had given up its bank license. The court's assessment is preliminary and may still change, she said.
"The rules were set up to protect the financial markets," Klinger said. "They cannot be invoked for a unit that is pretty much already dead and won't further participate in that market."
The court scheduled a ruling for March 11.
The comments are a boost for FMS Wertmanagement AoeR, which was among holders of bonds issued under German law that sued Heta in Frankfurt after the bad bank failed to redeem a 450 million-euro bond due March 6, 2015. FMS's holding was worth 200 million euros.
Five days earlier, Austrian regulator FMA had ordered Heta to stop paying down most of its debt. Thursday's hearing is the first of nine bond-holder lawsuits pending in Frankfurt against Heta.
Any ruling on the issue may influence Austria's options in tackling the Hypo-Alpe legacy. The unit owes 7 billion euros to German banks and insurers. The FMA -- the Austrian regulator -- has said multiple times that the next thing it will do is cut the bad bank's debt. Both the moratorium and debt reduction are based on the Austrian implementation of the EU's Bank Recovery and Resolution Directive, which the court said today cannot be invoked to affect debts governed by German law.
Austrian Finance Minister Hans Joerg Schelling told reporters in Brussels after the hearing that he wasn't concerned by the judge's remarks because the debt moratorium will soon be replaced by a debt cut imposed by the FMA.
The hearing comes three weeks after Austria offered bondholders 75 percent of face value of their securities. Those terms would be forced on other creditors if two-thirds accept. FMS is a member of the "Ad Hoc" group of creditors that own about 5 billion euros in Heta bonds. The group has said it will refuse the offer and seek full repayment.
"The moratorium runs out by itself, hence it doesn't matter if there's a decision" by the court, Schelling said. "I'm not concerned by it and it doesn't influence the 75 percent offer."
Today's case is: LG Frankfurt am Main, 2-12 O 114/15.
Link to Company News:3682985Z GR <Equity> CN
Link to Company News:1062Z AV <Equity> CN
Before it's here, it's on the Bloomberg Terminal.
LEARN MORE