EU's Moscovici Says European Banks, Economy Are `Solid'
by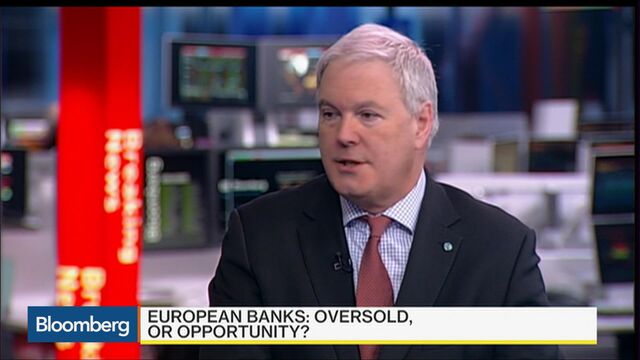 There is no need to worry about the European economy and its banks, according to European Economics Commissioner Pierre Moscovici.
The banking union, the EU's response to the financial crisis and a bid to standardize lender rules across the bloc, should instill confidence in the system, he told reporters before a meeting of euro-area finance ministers in Brussels. Supervision and instruments of resolution have given Europe an enhanced capacity to resolve problems as they arise, he said.
"We can see that the European banking system is much more solid than in the past, we have to have confidence in it," said Moscovici. "Over the past years we have come up with tools that didn't exist before."
Moscovici said Europe was witnessing a "solid" recovery even as a global stock rout deepened and bank stocks in Europe were down 29 percent this year. 
Before it's here, it's on the Bloomberg Terminal.
LEARN MORE