AIG Names John Paulson and Icahn Ally Merksamer to Board
by
Board to be expanded to 16 directors from 14, AIG says

AIG increases buybacks, dividend after announcing 4Q loss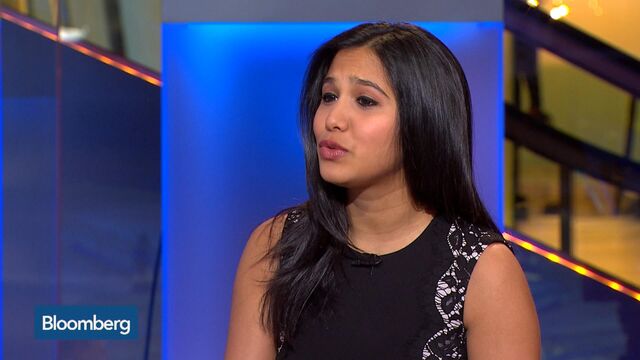 American International Group Inc., the insurer being pressured by billionaire investor Carl Icahn to split up, agreed to nominate one of the activist's allies to the board of directors along with hedge fund manager John Paulson.
The board will be expanded to 16 directors from 14, the New York-based insurer said Thursday in a statement. Joining Paulson is Samuel Merksamer, a managing director at Icahn Capital.
AIG Chief Executive Officer Peter Hancock and Chairman Doug Steenland are seeking to assuage Icahn after presiding over two straight unprofitable periods, including a fourth-quarter loss of $1.84 billion announced Thursday. Icahn faulted the insurer in October for failing to meet profitability targets, and he and Paulson pressured AIG to focus primarily on property-casualty coverage. Icahn has said the plan announced in January by the insurer to exit smaller assets, including the mortgage guaranty business and a broker-dealer network, is not enough of a drastic change.
"We continue to believe that smaller and simpler is better and look forward to working collaboratively with the board and management," Icahn said in a separate statement, adding that he declined to join the panel because of his busy schedule. AIG also is major seller of life insurance and retirement products.
SIFI Designation
Icahn said board additions should "help catalyze a turnaround in core P&C operations, a more transparent operating structure, and the ultimate shedding of the SIFI designation," a tag given to systemically important financial institutions that are subject to heightened regulation.
Hancock has urged patience from investors while selling stakes in an aircraft lessor, a consumer finance company and some operations overseas. He has repeatedly rebuffed Icahn's plan to strip down to property-casualty operations, citing diversification benefits, and has said a split could squander at least a third of AIG's more than $15 billion in tax assets.
AIG's net loss was $1.50 a share. The operating loss, which excludes some investment results, was $1.10 a share, missing by 19 cents the average estimate of 16 analysts surveyed by Bloomberg. Hancock also announced Thursday that the insurer authorized the repurchase of another $5 billion in stock and would lift its quarterly dividend 14 percent to 32 cents a share.
Share Slump
AIG has declined 18 percent this year to $50.52 as of 4 p.m. Thursday, compared with a drop of about 11 percent in the Standard & Poor's 500 Index. Results were released after the close of regular trading. The insurer slipped 2 cents in extended trading at 4:36 p.m. in New York.
Merksamer has joined boards of companies targeted by Icahn including Cheniere Energy Inc., Transocean Ltd., Hertz Global Holdings Inc., Talisman Energy Inc. and Navistar International Corp. Paulson is known for his bets against subprime mortgages before the housing collapse.
"John and Samuel will bring financial and business expertise to the board, and we look forward to benefiting from their insights as we move forward with our strategy to create a leaner, more profitable and focused AIG," Steenland said.
Before it's here, it's on the Bloomberg Terminal.
LEARN MORE