`Brexit' Won't Scare Norway Wealth Fund Away From London Deals
by
Fund going `back to basics' to assses global property

Biggest wealth fund now a little more cautious on deals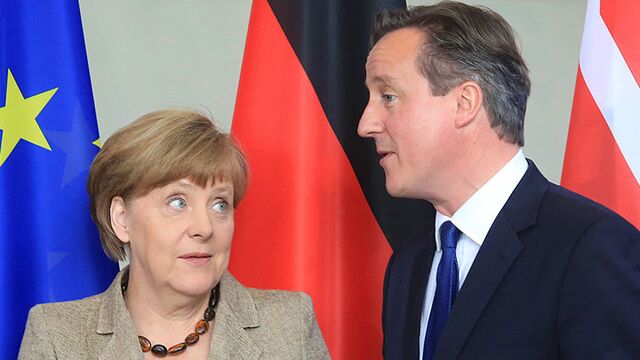 The world's biggest sovereign wealth fund says the risk of a British exit from the European Union won't diminish its interest in the U.K. capital as a place to buy property.
"A city like London -- regardless of Brexit or what happens in the near term -- will be a global powerhouse as a financial city for many, many years to come," Karsten Kallevig, CEO of real estate for Norway's $810 billion sovereign wealth fund, said Thursday in an interview in Oslo. "I don't see what other cities can compete with London. It's such an important city."
Kallevig joined the fund in 2010, the year Norway's government allowed it to expand into real estate. He targets properties in about 10 to 15 global cities, and has wrapped up deals in New York, Paris, London and Berlin. The fund held about $24 billion, or 3 percent of its assets, in property at the end of September. It wants to raise that to 5 percent.
Last year, the fund added Tokyo and Singapore to its list of cities to target and is looking to make its first property purchase in Asia this year or next, according to Kallevig. But there's reason to be "cautious" when investing in the region, he said.
The latest investment to be disclosed by the fund was a stake in 11 Manhattan office buildings. It also owns part of London's Regent Street with the U.K.'s Crown Estate. In Paris, it owns buildings overlooking on the Champs Elysees.
Though the risk that Britain might quit the EU means there's a possibility the fund might "be less inclined to do the transactions that are highly dependent on the financial sector," Kallevig said the fund "will continue to look at opportunities."
The U.K. capital is at risk of a bubble as real estate begins to look overvalued after house prices surged 40 percent from the beginning of 2013, UBS Group AG said in October. The Bank of England has asked for more powers to regulate lending to so-called buy-to-let investors to contain risks.
Kallevig says recent global economic developments may mean he will have to go "back to basics" in trying to understand risks associated with different property investments and the income streams from those.
"We're going to be a little more cautious," he said. "We won't come to a halt, but we can't keep going as if nothing has happened."

Before it's here, it's on the Bloomberg Terminal.
LEARN MORE