business
Russia's Biggest Oil Producer Skeptical on Output Deal With OPEC
By , , and
Rosneft to continue battle for traditional crude markets

CEO sees oil glut becoming shortfall by the end of 2017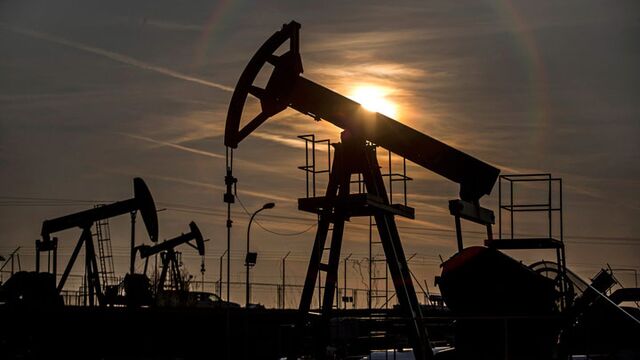 Russia's largest oil producer Rosneft OJSC said it will defend traditional markets and expressed doubts over any coordinated action by crude-exporting nations to curb output.
"Tell me who is supposed to cut?" Chief Executive Officer Igor Sechin said on the sidelines of a conference in London on Wednesday. "Will Saudi Arabia cut production? Will Iran cut production? Will Mexico cut production? Will Brazil cut production? Who is going to cut?"
Venezuela has lobbied Russia, Iran, Saudi Arabia and other producers over its desire for a meeting between OPEC and non-OPEC countries aimed at a global agreement to restore balance to an oversupplied market. Oil prices have collapsed to their lowest levels in 12 years after Saudi Arabia led the Organization of Petroleum Exporting Countries to defend market share rather than cut production amid a global supply glut. 
"We are working on preserving our traditional markets and we will supply those markets with oil in a competitive battle," said Sechin, adding that his responsibility is to ensure shareholders don't lose money as part of any talks on managing global oil markets.
Negative Implications
Russia, which gets as much as half of its budget revenue from oil and gas, has signaled it would attend any meeting between OPEC and non-OPEC producers, should such a gathering occur. After talks with Venezuelan Oil Minister Eulogio del Pino earlier this month, both Sechin and Russian Energy Minister Alexander Novak agreed to discuss cooperation on global oil markets.
Rosneft is taking a wait and see approach, but Sechin said the producers' policy has played into the hands of financial players willing to test prices even as low as $10 a barrel.
"What is this other than an invitation to an irresponsible game in which there are no limits to falling prices," he said.
Middle Eastern producers support an excess of supply to keep prices depressed and hurt the profitability of shale drillers in the U.S., Sechin said. The spike in shale output in the three years through 2014 won't happen again, he said.
"In 2015 for the most part the actions of a number of OPEC countries were the regulator of price, but unfortunately with negative implications," Sechin said.
With a global oversupply of as much as 1.7 million barrels a day, removing 1 million barrels from the market would in theory help remove uncertainty and make prices more reasonable, Sechin said. The current imbalance will probably ease by the end of this year, and become a potential supply shortfall of 700,000 barrels a day by the end of 2017, he said.
Output in Russia, where oil is cheap to produce, will continue to depend more on taxation rather than prices, Sechin said.
— With assistance by Elena Mazneva
Before it's here, it's on the Bloomberg Terminal.
LEARN MORE