HSBC Sees Canada Stimulus Creating Corporate-Bond `Sweet Spot'
By
Securities are cheapest versus government debt since 2011

Bank snappping up European corporates on ECB easing bet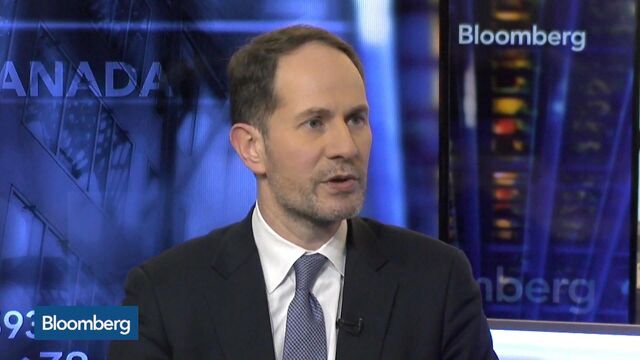 The start of government stimulus spending in Canada will be a buy signal for corporate bonds that have followed global peers to their cheapest levels in four years, according to HSBC Holdings Plc.
Concern that global growth is slowing has sent investors fleeing company debt for safer assets, pushing the excess yield the market demands to hold Canadian corporate bonds over ultra-safe government securities to 1.85 percentage points, the most since 2011, according to Bank of America Merrill Lynch data. The equivalent premium for U.S. and European securities is the most since 2012.
That has London-based HSBC looking for deals in corporate debt worldwide, thinking the fears about slowing growth are overblown, according to Xavier Baraton, who runs the fixed-income investments that make up about half of the $450 billion HSBC Global Asset Management runs globally.
Fear Not
"We think the fundamentals aren't as sinister as investors are afraid of," he said in an interview in Bloomberg's Toronto office. "If you're a long-term investor, it's time to add to your bond exposure, your corporate-bond exposure."
Baraton is focused on buying European securities, where he sees less debt on corporate balance sheets and expects fewer defaults than in the U.S. He also said the European Central Bank, which is still biased to easing monetary policy rather than raising interest rates, will provide a tailwind to bond valuations.
In Canada, where government-bond yields have fallen to record lows on worries slowing growth could trigger a recession, the federal fiscal stimulus package expected to be unveiled in March could signal to investors that the economy is turning around, Baraton said.
"It can make you a better sweet spot for corporate bonds in particular, because it can help the economy," he said. "It could help drive investors back to corporate bonds."