Deutsche Bank Will Have Government Backing If Needed, Mack Says
By
Ex-Morgan Stanley CEO says German bank `good for every penny'

Mack: German central bank should offer statement in support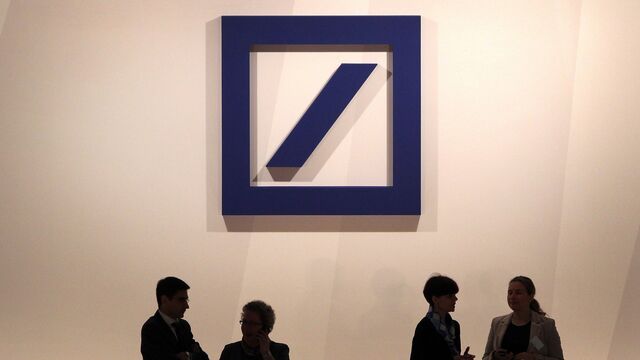 Deutsche Bank AG's status as Germany's biggest lender should give investors confidence in its ability to pay interest on debt, said John Mack, the former chief executive officer of Morgan Stanley.
"There's no question in my mind, it is absolutely good for every penny," Mack said in an interview Wednesday on Bloomberg Television. "This idea that I heard yesterday, the possibility of not making their interest payments, it's just absurd. The government will not let that happen."

While German regulators at this point shouldn't ban short-selling as U.S. authorities did in the 2008 financial crisis, the German central bank should make a statement in support of the lender, Mack said. Deutsche Bank shares jumped the most in almost seven years Wednesday, paring a decline that had exceeded 40 percent this year.
"People overreact," Mack said. "The bank's name is Deutsche Bank. It's the German bank. Politically, they will stand up, if they need a safety net, and give it to them."
The German lender is considering a bond buyback to help ease investor concerns about its funds, according to a person with knowledge of the matter. Mack said such a move makes sense with the decline in the firm's debt.