U.S. Banks Safer Than Europeans Due to Early Medicine, Cohn Says
by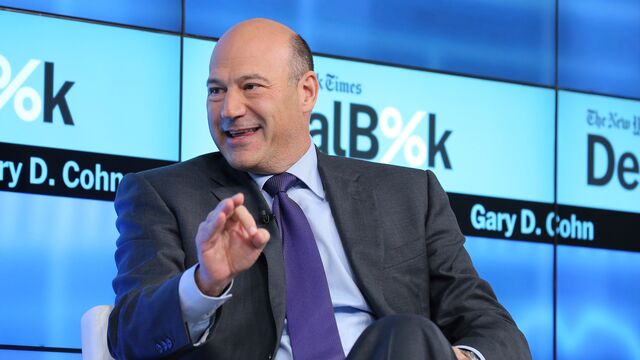 U.S. banks are in better financial shape than their European counterparts because they took early action after the financial crisis to recapitalize and restructure, Goldman Sachs Group Inc. President Gary Cohn said.
"We took our medicine early," Cohn said Tuesday in a Bloomberg Television interview, responding to a question about why Deutsche Bank AG's shares and bonds are plunging. "No one should question the viability of the big U.S. banks. I think some of the European banks have been slow to getting themselves recapitalized and getting their financial balance sheet in the best place it can be."
Deutsche Bank fell in Frankfurt trading amid questions about the German company's ability to pay coupons on its riskiest bonds. Goldman Sachs Chief Executive Officer Lloyd Blankfein said earlier Tuesday that his firm hasn't pulled back in its dealings with European lenders because they have ample access to funding.
Before it's here, it's on the Bloomberg Terminal.
LEARN MORE