Sanofi's Brandicourt Pushes for Speedy Zika Vaccine Development
by
Drugmaker building on success of Dengvaxia dengue vaccine

Zika initial investment `won't be too big' thanks to Dengvaxia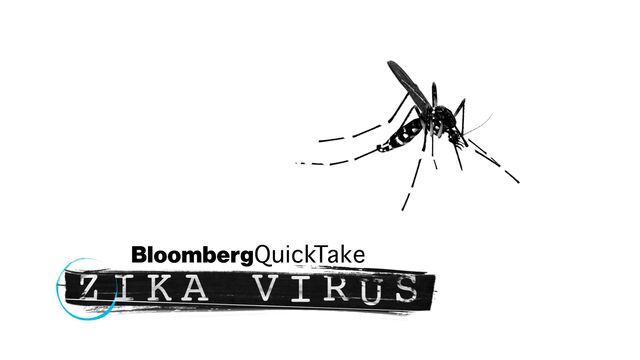 Sanofi Chief Executive Officer Olivier Brandicourt is pushing for speedy development of a Zika virus vaccine, building on the company's success in bringing the first inoculation against dengue to market.
Sanofi could start testing a vaccine candidate in people as early as next year, Brandicourt said during a press conference in Paris Tuesday. Clinical development is "unlikely in less than three years," he said. That's still less than the typical 10-year timeline, and much less than the 20 years it took Sanofi to bring the Dengvaxia dengue vaccine to market.
France's biggest drugmaker last week announced plans to harness the experience, network and infrastructure put in place to develop Dengvaxia, since dengue and Zika are in the same family of viruses. Sanofi is awaiting Zika virus samples from Brazil, where the disease may be linked to more than 3,000 suspected cases of a birth defect known as microcephaly. The mosquito-borne pathogen's spread has touched off a global public-health emergency.

The drugmaker's vaccine division, known as Sanofi Pasteur, is analyzing whether people who are exposed to dengue also have some immunity to Zika, said Brandicourt, a trained physician who spent eight years at the Institute of Infectious and Tropical Diseases at the Pitie-Salpetriere Hospital in Paris.
If such cross-immunity exists, it would probably help hasten development.
Cross-immunity "would be excellent news, but we don't have proof yet," Brandicourt said.
Initial investments in Zika vaccine development "won't be too big, only several millions of euros," because of the previous work on Dengvaxia, Sanofi's president of global research and development, Elias Zerhouni, said during the same press conference. Sanofi has spent a total of 1.5 billion euros ($1.69 billion) to develop Dengvaxia.
The drugmaker would welcome assistance from Europe and the U.S. to help accelerate Zika vaccine development once it enters human testing, Zerhouni said.
Sanofi Pasteur's ChimeriVax technology, which was used to produce Dengvaxia, could also help in the hunt for a potential Zika vaccine, Zerhouni said.

Before it's here, it's on the Bloomberg Terminal.
LEARN MORE