RBC's Golub Says Financial Stocks Are a Buy After 16% Plunge
by and
The industry has become the worst performing this year

Buying stocks with VIX above 25 produces better returns: Golub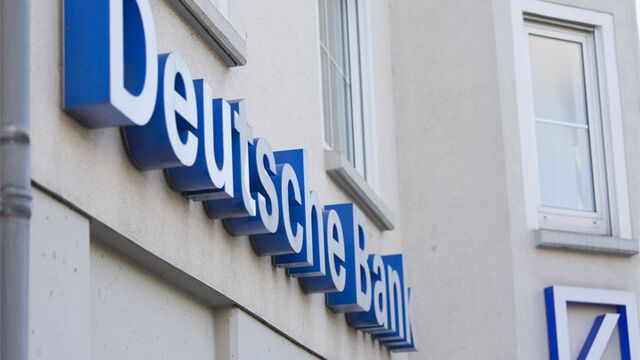 The bank rout has gone too far, and lenders present an opportunity to buy, according to Jonathan Golub of RBC Capital Markets.
Low interest rates and concern over the impact of falling oil prices have sparked a rout in the shares, but once calm returns, so will investment-banking activity, said the chief U.S. market strategist at RBC Capital Markets in New York. Global financial companies have slumped 16 percent this year, the worst performance among any industry group.
"The market is almost looking for an excuse to be concerned," Golub said in a Bloomberg Television interview with Tom Keene. "I'm not sure whether I'd be buying Deutsche Bank, but financials right now are probably a buy. U.S banks are in healthier shape, they got well ahead of their issues. But when interest rates are really low and there's other issues facing the banking sector, the specter has a hard time helping."

The plunge in financial companies has sent a gauge tracking the industry worldwide to its lowest valuation ever relative to the broader market, data compiled by Bloomberg show. They trade at about 10 times estimated earnings, almost 30 percent below the MSCI All-Country World Index.
Rising market volatility, partly due to the Federal Reserve increasing interest rates, has prompted investors to pull out of the market, sending cash levels to one of their highest levels since 2009, according to a Bank of America Corp. note last month. The Chicago Board Options Exchange Volatility Index, the measure of U.S. equity swings known as the VIX, surged to 26 on Monday, and Golub's research shows that buying stocks when it's above 25 produces better returns, he said. It climbed further on Tuesday.
European lenders have been particularly hit, tumbling 27 percent as a group this year. The rout that dragged Deutsche Bank AG shares to a record low prompted the lender to publish a statement saying it's able to meet obligations. Its co-chief executive officer told employees the firm is "rock solid," and German Finance Minister Wolfgang Schaeuble said he has "no concerns" over the lender. The stock still fell another 4.3 percent on Tuesday.
Goldman Sachs Group Inc. attributed the rout to investors reacting to fears of deteriorating economic growth and rising recession risk, which would lead to "slower loan growth, diminished deal flow, rising credit risk, lower yields, and negative policy rates -- a near-perfect storm for expected bank earnings," according to a note published on Tuesday. The New York firm said, however, that European lenders have "ample liquidity."
Golub's market calls have been more bullish than others. At the start of 2015, he projected the Standard & Poor's 500 Index would jump to 2,325 through December, compared with an average estimate of 2,233. The gauge ended down on the year. For 2016, he expects it will climb to 2,225, which would represent a 20 percent jump from Monday's close and is again higher then the consensus.
Other than banks, Golub recommends investing in companies that do well despite the economic environment, such as health care, new technology and discretionary stocks. A gauge tracking defensive shares in the U.S. trades near a record high relative to a measure following cyclical companies.

"The volatility in the market will be substantially lower in two-three months now, so getting in today will have near-term benefits," Golub said. "Beyond that, we're in a non-recessionary, slow-growth environment, so you invest differently. Look at secular growers: companies that don't need a good economy to deliver good earnings."
Before it's here, it's on the Bloomberg Terminal.
LEARN MORE