Public Markets Are Sending Some Ominous Signals to Private Tech Companies
Worrisome signs for the unicorn club.
by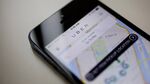 After years of rapidly growing valuations and additions to the "Unicorn" club, a number of private companies have seen their valuations take dramatic cuts.
From Foursquare Labs Inc. raising funds at a roughly $250 million valuation versus a former round in 2013 at $600 million, to Fidelity writing down its Snapchat Inc. holding, there's a lot of interest in where private tech companies might be valued right now.
One way to think about private tech valuations is to look at publicly-traded entities that might reasonably seen as proxies. Here's a few examples:
Growth and Tech
Technology has been one of the hottest sectors for startups, and many of these firms earn their valuations on growth prospects. Thus, the Russell 2000 Technology Growth Index can serve as a gauge for what's going on in the private space as well.
The index is down about 16 percent over the past 12 months and 30 percent from its recent highs reached in June 2015. The broader S&P 500 is down about 10 percent over the past year and 14 percent from its 2015 highs.  

You could also look at the S&P 500 Information Technology Index. This tracks firms in the S&P 500 that are classified as tech companies. Everything from Apple Inc. to Facebook is in this group. It's down about 15 percent from recent highs. 

Newly Listed Public Companies
The Bloomberg IPO index tracks the performance of companies during their first year of trading, and it has certainly taken a tumble. Cracks began to show late in 2015 as many of them fell below their IPO price. Charlie Bilello, Director of Research at Pension Partners, pointed out just how rare the positive performance of Facebook Inc. actually is, with firms like Groupon Inc., Etsy Inc., Twitter Inc., GoPro Inc., and LendingClub Corp. all down more than 40 percent from their offering price. The index is down 30 percent over the past year and 36 percent from recent highs. 

Tech-oriented finance
One company to keep an eye on is SVB Financial Group, which is the holding company for Silicon Valley Bank. This commercial bank serves emerging and middle-market growth companies in the fields of technology and life sciences.You could see it as a gauge of red-hot tech since it has done business with Pinterest, BuzzFeed, and others. Shares are down 43 percent from recent highs and 31 percent over the past year. 

Before it's here, it's on the Bloomberg Terminal.
LEARN MORE