How the Bloodletting in European Banks Ends Up Damaging the Economy
Credit creation follows bank share prices, says Scotia.
by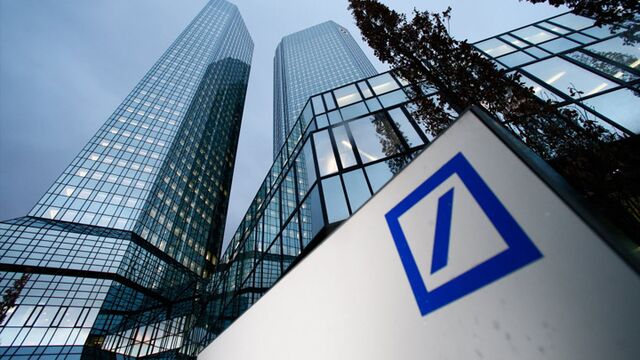 The major question that has yet to be answered in 2016 amid the carnage in risk assets: How will this selloff infect the real economy? 
Recently, banks—in particular, those across the Atlantic—have been at the epicenter of major selloffs.
Analysts are providing a litany of reasons why bloodletting in European banks has been so severe: a flattening yield curve, doubts about Deutsche Bank's ability to make coupon payments on its contingent covered bonds, worries over non-performing loans held by Italian banks, concerns regarding oil loans turning sour, and the prospect of more-negative interest rates from the ECB.
In a note to clients, Scotiabank Economists Derek Holt and Dov Zigler sketch out a simple relationship that provides a channel by which asset price weakness could bleed into the real economy.
The transmission mechanism, as outlined by the economists, is that European banks tend to see their loan books track their stock, with a 12-month lag.
"Where bank share prices go, the loan book ultimately goes over the next year and with a high degree of correlation; banks can either grow funding for their loan books by raising  capital—which is difficult in this environment—or they can de-leverage and de-risk," they explain. "The correlation strongly suggests the latter is likely."
To control for changes in valuation—given that many European banks also operate outside the common currency area—the economists also plotted bank stocks (with a nine-month lag) against new loan originations, and found signs of weakness were already evident.
"Originations have already tanked with December's loan transactions shrinking at the quickest pace since December 2012," they wrote.
This isn't just a Deutsche Bank story, the pair insists. This price action has enduring negative implications for the economic performance of European nations, and may force the ECB to provide assistance as soon as its Mar. 10 meeting.
"Again, this is not just single name stuff, notwithstanding that some are faring worse than others," conclude Holt and Zigler. "It is a broadly based challenge to European banks that portends a bumpy ride for lagging fundamentals like the loan book and broad economic growth."
Before it's here, it's on the Bloomberg Terminal.
LEARN MORE