Blankfein Says European Banks Have Ample Access to Liquidity
by
Goldman CEO's comments come after Deutsche Bank's stock slide

Blankfein preaches caution at conclusion of his remarks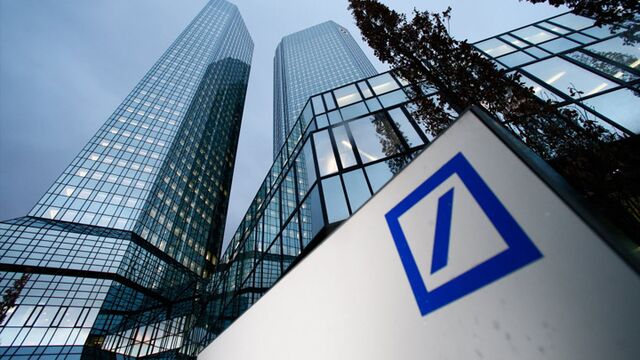 European lenders have so much access to funding that worries about the failure of a large global bank haven't kept Goldman Sachs Group Inc. from dealing with them, Chief Executive Officer Lloyd Blankfein said.
"There are so many funding mechanisms available in Europe that allow banks to generate liquidity," Blankfein said Tuesday at an investor conference in Miami, responding to a question from the audience about whether his firm has pulled back from transacting with certain institutions.
European bank shares extended their rout Tuesday after Deutsche Bank AG stock and debt tumbled amid questions over its ability to pay coupons on its riskiest bonds. Shares of the German company dropped 5.4 percent to 13.08 euros as of 3:24 p.m. in Frankfurt, following a drop of 9.5 percent Monday. John Cryan, co-CEO of the Frankfurt-based bank, said its finances are "rock solid."
"By and large, we haven't been that worried about the big global banks, but I won't write a blank check on that," Blankfein said. "Something could happen that would make us that way."
Goldman Sachs said in a note Tuesday that European banks have "ample liquidity" with deposits flowing in, which reduces the risk of another financial crisis.
"So far, there is no evidence of strain" in euro or dollar funding for European banks, and rising deposits last year reinforced the liquidity of the region's lenders, Goldman Sachs said.
Before it's here, it's on the Bloomberg Terminal.
LEARN MORE