Super Bowl Ads Are a Hit for Mountain Dew, Miss for Doritos
by
CBS surprises with announcement that `Good Wife' series to end

AstraZeneca, Valeant promote drugs for constipation, diarrhea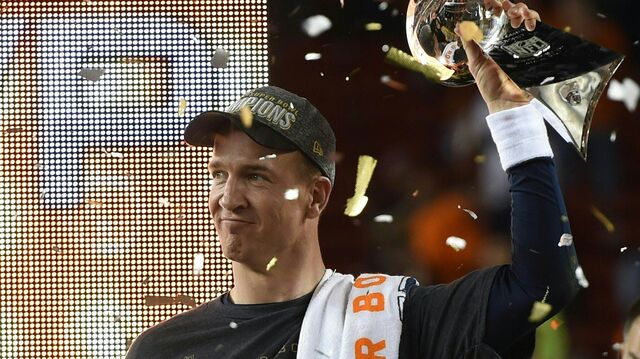 Don't mess with babies. Unless they are attached to puppies and monkeys.
That is one of the marketing lessons to come out of Super Bowl 50, where advertisers spent about $5 million for each 30 seconds of ad time to reach the largest TV audience of the year.

Many advertisers played it safe. There were celebrities. There were talking and singing animals. But there was a bit of controversy over an unborn fetus and some frank bathroom talk that was more than viewers may have bargained for.
Critics took to Twitter to pick the commercials they liked and the ones they didn't. Here's a rundown of the spots that got people talking.
HITS:
PuppyMonkeyBaby

Meet "PuppyMonkeyBaby," a creature with the head of a dog, the torso of a monkey and the diapered lower half of a human baby. In the spot for PepsiCo Inc.'s Mountain Dew Kickstart, the creature repeats its name to a beat that gets louder until three friends in the room start dancing. (The idea was to play off three main ingredients in the beverage.) The hashtag #puppymonkeybaby quickly lit up Twitter -- to mixed reviews. About 45 minutes into the game, 16 percent of tweets about the spot were positive, 55 percent were neutral and 29 percent negative, according to Amobee, which tracks digital responses to brands. "That PuppyMonkeyBaby is already being used in ISIS recruiting videos," the comedian Patton Oswalt tweeted. But as weird as it was, it got people talking, and for Pepsi, that may be all that matters.
Movin' On Up
This Apartments.com commercial had everything. A gospel choir. Actor Jeff Goldblum playing a piano. Rapper Lil' Wayne making apple pie. The spot, called "Moving Day," was set to "Movin' On Up," the theme song from "The Jeffersons," and showed couples moving into apartments as Goldblum and his piano were lifted up the side of the building.
Super Bowl Babies
Who knew the Super Bowl could be so romantic? The NFL's ad claimed that winning cities see a rise in births nine months after a Super Bowl victory. The league only cited unspecified "data" as evidence, and it's highly debatable. But hey, this is advertising. The commercial featured Seal (remember Seal?) singing to the tune of his '90s hit "Kiss from a Rose" with people who were conceived around the time that their cities won the big game. We'll see what happens in Denver maternity wards nine months from now.
Good Wife
In what may be a first, CBS Corp. used commercial time during its Super Bowl telecast to announce the end of a series. The seventh season of critically acclaimed legal drama "The Good Wife" will be its last. "A Super Bowl Shocker," New York magazine declared. Want to get attention for your show's last nine episodes? There's no better way than by announcing it during the biggest television audience of the year. Well played, CBS. Well played.
Jeep
Fiat Chrysler Automobiles NV's Jeep celebrated its 75th anniversary with a commercial called "Portraits." The spot featured people from all walks of life, including wounded veterans, with a voiceover that said the vehicles had been present "from the beaches of Normandy to the far reaches of the Earth." It concluded: "We don't make Jeep. You do." The ad was part of a trend in recent years of Super Bowl ads that pull on our heartstrings instead of going for laughs.
MISSES:
Ultrasound
For better or worse, Pepsi's Doritos brand certainly knows how to create some buzz. In one of its Super Bowl spots, a woman is getting an ultrasound while her partner stands by, eating Doritos. She gets upset at his lack of decorum and throws a chip across the room. Her unborn fetus goes after it, and everyone screams. The spot was part of the Doritos "Crash the Super Bowl" contest, where fans come up with the ads. It prompted nearly 200,000 tweets in the first half, three times more than any other brand that advertised during the game, according to Amobee. But unlike PuppyMonkeyBaby, it felt mean-spirited. What father eats Doritos during an ultrasound? On Twitter, Naral Pro-Choice America, an abortion-rights group, criticized the ad's "sexist tropes of dads as clueless and moms as uptight."
Constipation
In two spots, viewers were reminded that all that game-day junk food can have consequences. One spot, titled "Envy," featured a man desperate to go the bathroom. He tries coffee and prune juice, but nothing works. Turns out he may have "opioid-induced constipation." "It feels like everyone can go -- except you," said the ad, which was backed by the pharmaceutical companies AstraZeneca Plc and Daiichi Sankyo along with other groups, including the U.S. Pain Foundation. The ad got people talking, but many found it unpleasant. 
In the second half, fans were shown another pharmaceutical ad, this time from Valeant Pharmaceuticals International Inc.'s Xifaxan, that touted a treatment for diarrhea. "If you took too much of the constipation drug from the second quarter, ask your doctor about Xifaxan," former "Jeopardy!" champion Ken Jennings tweeted. The ad was one of two during the game from Valeant, which also promoted its toenail fungus drug Jublia for a second straight year. The drugmaker's interim CEO appeared before a U.S. House committee last week to defend the company's drug-price increases.
Before it's here, it's on the Bloomberg Terminal.
LEARN MORE