Puerto Rico Fiscal Laws Better Than Federal Board, Group Says
by
Commonwealth is seeking to cut debt by 46% in bond exchange

Think-tank report highlights local responsibility laws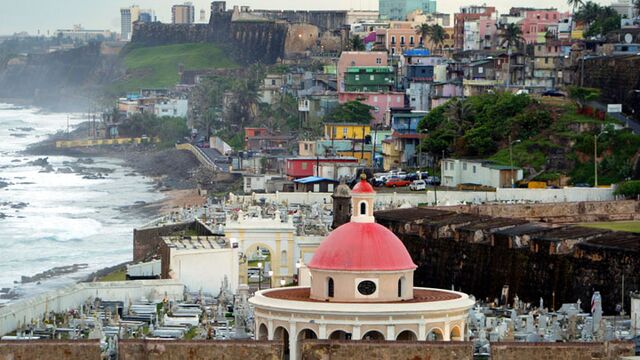 Puerto Rico needs to enact a fiscal-responsibility law to improve the island's finances rather than operate under a federal control board, according to a San Juan think tank.
Such a law would curb spending by keeping expenditures below what the commonwealth can raise through its tax base, according to a report from the Center for a New Economy, a non-partisan, not-for-profit organization that provides research on the island's finances and economic development. This would allow the commonwealth to save -- rather than spend -- when its economy is growing and also avoid "drastic fiscal tightening" during economic contractions, Sergio Marxuach, policy director at the CNE, wrote in the report.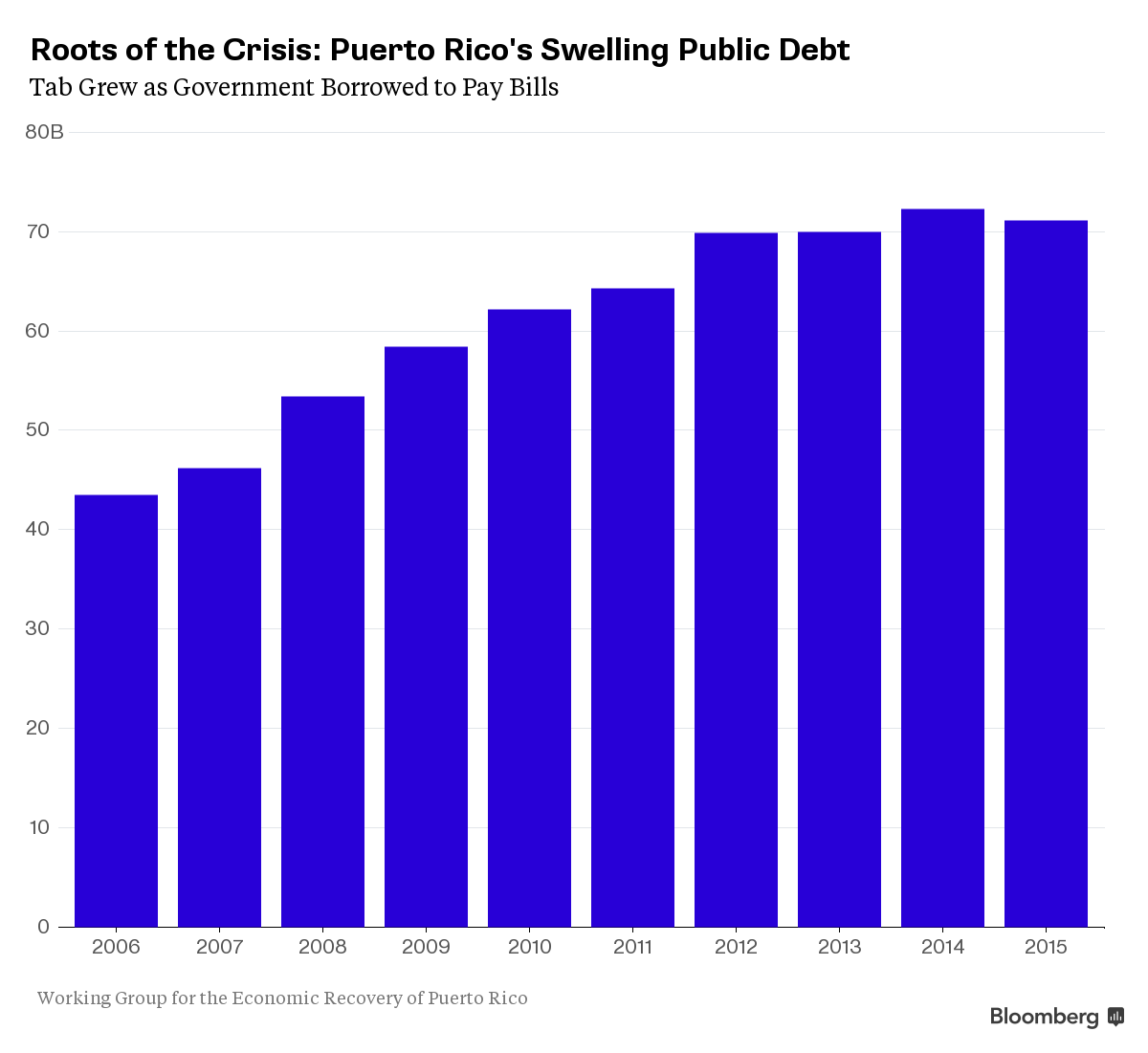 Puerto Rico and its agencies owe $70 billion after years of borrowing to fill budget gaps. Its economy has shrunk every year but one since 2006. Governor Alejandro Garcia Padilla's administration last week proposed a debt exchange that would cut the commonwealth's debt by 46 percent. U.S. congressional members are considering implementing a federal oversight board that would monitor Puerto Rico's budget and borrowing plans.
A strong federal control board "reeks of colonialism and has outdated imperialistic overtones," Marxuach wrote in the report.
Before it's here, it's on the Bloomberg Terminal.
LEARN MORE