Miners Battle to Stay Alive as Albanese Sees Return to 1990s
by and
Vedanta CEO says news from China dominates miners' sentiment

Miners hesitant to call a bottom in commodities prices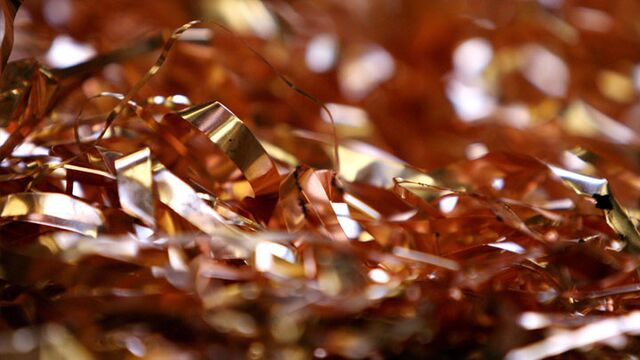 It's time for mining companies to hunker down and fight to stay in business, Vedanta Resources Plc Chief Executive Officer Tom Albanese said.
"This is exactly where we were in the late 1990s," Albanese, the head of India's biggest aluminum and copper producer, said in an interview with Bloomberg Television on Monday. "The survivors were the ones that enjoyed the benefit when China kicked in starting in 2003. Those who can manage their balance sheets the best in this period of time, manage their assets the best, stay opportunistic. We could be OK."
Albanese was speaking in Cape Town where he's attending the world's largest mining-investment conference along with thousands of the industry's top executives. Some of the biggest mining companies are trying to weather the plunge in raw-material prices by shuttering production, scrapping dividends and reining in spending. Anglo American Plc CEO Mark Cutifani on Monday said that this year may be just as gloomy as in 2015.
China's slowest economic growth in a generation has led to oversupplies of metals and sent prices of copper and aluminum to near six-year lows, while nickel is the cheapest in more than a decade. The current situation is a reminder to some of the 1990s, when assets were cheap and commodities businesses were retrenching. Copper prices dropped more than 50 percent in four years through early 1999.
Assets Slide
The Bloomberg Commodity Index, a measure of returns for 22 raw materials, last month reached the lowest since at least 1991 and a Bloomberg gauge of 80 mining stocks slid almost 40 percent in the past year.
"We're putting all our efforts into basically meeting our debt requirements, refinancing where necessary and again recognizing the balance sheets are king," Albanese said. "Our peers in the sector are doing exactly the same thing. The businesses are just hunkering down and getting that done. Those businesses that are best at it will be best recovering."
Vedanta shares are down 11 percent in London since the start of January, after dropping 52 percent last year. The Bloomberg World Mining Index has declined 2.9 percent in 2016.

While some supply and demand data for copper, zinc and gold are looking better than a few months ago, the market shouldn't expect any big improvements, Albanese said. In copper, while the current balance between output and consumption is probably healthier than expected six months ago, inventories suggest supplies will be enough to meet usage, he said in a separate interview.
The mining industry is hesitant to say that commodity prices have reached a bottom and are turning, Albanese said.
"We're still in an environment where news out of China dominates sentiment in our sector," he said. "The longer this negative sentiment continues, the less healthy the supply sector will look."
Before it's here, it's on the Bloomberg Terminal.
LEARN MORE