It's Existential for Anglo American as CEO Faces His Investors
by , , and
CEO Cutifani addresses conference at Cape Town event

Miner's stock-market value now little more than half its debt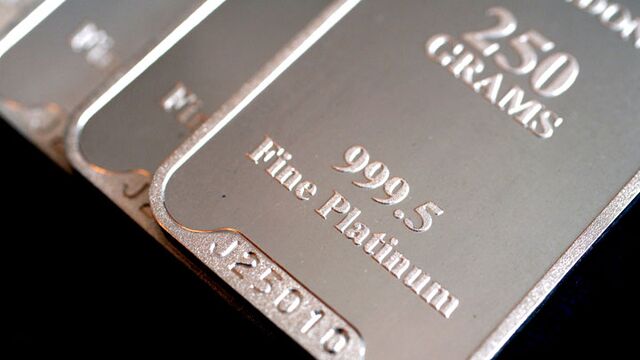 When Mark Cutifani took over running Anglo American Plc in April 2013, things were already going from bad to worse. Now, they're existential.
While the Australian chief executive officer talked of "grim" markets, job losses and abandoning businesses for years, it's turned into a question of survival as he tries to salvage a century-old company from the wreckage of over-expansion funded by billions of dollars of debt.
Anglo and Cutifani have faced criticism for moving too slowly on an overhaul that's been derided by some as too vague and lacking the urgency required in the current "doomsday" environment. In his first public appearance since revealing the audacious turnaround plan in December, Cutifani, 57, told a conference in Cape Town on Monday that this year is looking like the "most challenging yet" for the industry.
"Either that value is unlocked by Mark Cutifani, or Anglo gets taken out or broken up," said Paul Gait, a mining analyst at Sanford C. Bernstein Ltd. who used to work in corporate finance at Anglo American. "The question now is which will manifest itself first: a successful execution of Cutifani's restructuring plan, or an exhaustion of shareholder patience to tolerate Anglo American in its current form?"
Canary
Anglo American, once South Africa's biggest company, is among the largest and most high-profile victims of the commodity collapse. Weighed down by borrowing and with too many mines that don't make money, it has become the canary in the coalmine for an industry trying to figure out when it will hit the bottom.

It was the worst performer in the U.K.'s FTSE 100 Index last year. Even after a 45 percent rally last week as commodities prices picked up, the company's stock market value is still down at $6.8 billion, a little over half its $13 billion of debt.
Cutifani has outlined an ambitious, if so far sparse, plan to turnaround its fortunes. The aim is to cut loose more than half the company's mines, shedding those that lose cash, to become a much smaller business. It will be centered around its dozen or so most lucrative assets: they include diamonds, through its De Beers unit, copper and platinum.
In a market awash with unwanted mines, investors say the company must deliver quickly. "There has to be some movement in terms of sales," said Norman Mackechnie, a fund manager at Momentum Asset Management (Pty) Ltd., who helps to oversee more than $20 billion of investments including Anglo stock. "The big issue is reducing debt."

Raising Billions
Anglo has already made some progress on sales, with tarmac assets, copper mines in Chile and marginal platinum operations in South Africa raising about $2 billion last year. Since December, when the company revealed is dramatic downsizing, the company has also offloaded coal mines in Australia.
The next target is to raise $4 billion. For sale are assets related to coal, platinum, copper and niobium, a mineral used in alloy metals. The future of its iron ore mines, including the Minas Rio in Brazil that cost $14 billion to buy and build, remains uncertain.
More businesses are likely to be put on the block when the company reports full-year results later this month. Anglo's biggest challenge will be finding buyers while metal prices sit near seven-year lows and with rivals also looking to dump unwanted mines. The alternative is to simply shut them.
"Closing down unprofitable mines has proven difficult given the political sensitivities around employment," said Richard Knights, a mining analyst at Liberum Capital Ltd. in London. "If it gets too hot in the kitchen, there may be no other option."
Drawing Board
Should Anglo's asset sales fail to gain traction, Cutifani will have to rethink. 
Getting money from the stock market may be challenging with two of Anglo's biggest shareholders reluctant to back such a move after the price collapsed 75 percent last year. RBC Capital Markets says the $5 billion the company may need to raise is more than the market can stomach.
More likely, Anglo American could consider selling one of its best assets, according to Mackechnie, the money manager. That could include part of De Beers or some of its copper assets, RBC has said. Bank of America Merrill Lynch said it could raise between $2 billion and $4 billion selling its stake in the Collahuasi copper in Chile.
"We want to see some movement there, but it is going to be difficult in the current environment," said Mackechnie. "If they really are squeezed they're going to have to sell some of their quality assets just to bail them out."
Before it's here, it's on the Bloomberg Terminal.
LEARN MORE