Guggenheim's $240 Billion Man Says Nasdaq to Tumble Below 3,800
by
Scott Minerd predicts a bear market similar to 1987 or 1998

He sees the index, down 13% this year, falling that much again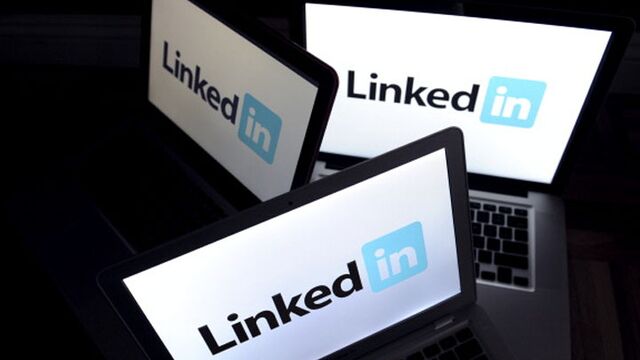 Technology stocks will tumble further this year as investors flee to safety and buyers stay on the sidelines, according to Scott Minerd, chief investment officer for Guggenheim Partners LLC.
The Nasdaq Composite Index will probably drop below 3,800, sliding another 13 percent, he said. The tech-heavy index already has fallen that much this year, closing at 4,363 on Friday, its lowest since October 2014. That's more than 16 percent below the all-time high it reached in July.
"The market sentiment is so bad," Minerd, who manages about $240 billion, said Sunday in a telephone interview from Los Angeles. "The market is repricing to absorb and reflect the uncertainty around earnings and the economy going forward."

Nasdaq growth stocks such as Amazon.com Inc. and Netflix Inc., the biggest gainers in 2015 on the Standard & Poor's 500 Index, face new scrutiny amid doubts about their high price-earnings ratios and broader economic concerns, driven by China and oil.
LinkedIn Corp. plunged the most ever Friday on the New York Stock Exchange amid a wave of analyst downgrades after the company said its new business lines for sales and marketing tools aren't going to grow as quickly as predicted. Tableau Software Inc., a maker of data-analysis and charting software, saw its value plummet by half Friday after falling short of fourth-quarter estimates, dragging down bigger software companies such as Salesforce.com Inc.
Selling Shares
Minerd predicted on Jan. 20 that the S&P index will decline to 1,650 this quarter, a forecast he maintains. The index has dropped 8 percent this year, closing on Feb. 5 at 1,880.
He also predicted last month that oil could fall as low as $25 a barrel before rebounding. He said he's holding onto that forecast even after prices closed at $34.06 Friday, up from a low of $27.88 on Jan. 20.
Minerd said he sold out of stock positions in early January in his funds such as the $3.18 billion Guggenheim Macro Opportunities Fund, which has fallen 1.5 percent this year. He expects a bear market similar to 1987 or 1998 rather than a crash like the dot-com bust of 2000 or the 2008 financial crisis, because the probability of a U.S. recession is very low.
"I don't think we'll have that kind of a wipeout here," he said. "Stocks aren't as overvalued as they were then."
Before it's here, it's on the Bloomberg Terminal.
LEARN MORE