Chipotle Funding Program to Help Farmers Test Safety of Food
by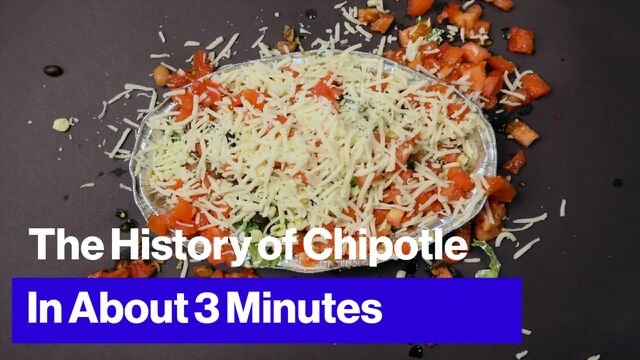 Chipotle Mexican Grill Inc., seeking to recover from an E. coli crisis that dragged down sales and profit, will start a program aimed at helping suppliers maintain food-safety standards.
Chipotle is spending as much as $10 million to fund the effort, co-Chief Executive Officer Steve Ells said during a meeting with employees on Monday. The money will be used to help local farmers offset the costs of new tests and food-safety protocols, he said,
"The money will be used to provide safety support and education that's necessary to meet our standards," he said in a clip that was broadcast via the Periscope app.
Chipotle has been struggling to regain its footing following an E. coli outbreak that sickened dozens and brought attention to previous cases of food poisoning. The crisis has battered Chipotle's stock price and crushed its sales, which dropped 36 percent in January. Chipotle has apologized and updated its protocols, saying the changes will make the restaurant chain an industry leader in food safety.
Local Suppliers
Chipotle, which has longed promised to source local food, had previously said some of its smaller suppliers wouldn't be able to meet the new safety standards. Chipotle has also changed how it prepares some of its ingredients. Tomatoes were implicated in a salmonella outbreak in Minnesota and Wisconsin last year. As a result, workers are no longer chopping tomatoes in the restaurants, co-CEO Monty Moran said at the meeting.
Chipotle has insisted that it can regain its sales and margins, with a marketing pitch aimed at luring customers back to its restaurants slated to kick off this month. The U.S. Centers for Disease Control and Prevention recently announced that its investigation into the E. coli outbreak had concluded, briefly giving investors hope that the worst was behind Chipotle. But the chain also faces a criminal probe that stems from a norovirus outbreak in August at one of its restaurants in California.
Chipotle also suffered a norovirus outbreak at a restaurant near Boston College that sickened scores of students.
"The two norovirus outbreaks were likely caused by a mistake: specifically, employees coming to work while sick," said Moran, reiterating a view the company has expressed before. "We all need to commit today not to let this happen again: We must not allow employees to work when they are sick."
Before it's here, it's on the Bloomberg Terminal.
LEARN MORE