Automakers, Super Bowl's Ad Stalwarts, Opt for Less Air Time
by
Nine brands buy nine minutes of spots, fewest since 2010

Car companies spread spending to digital, sponsorships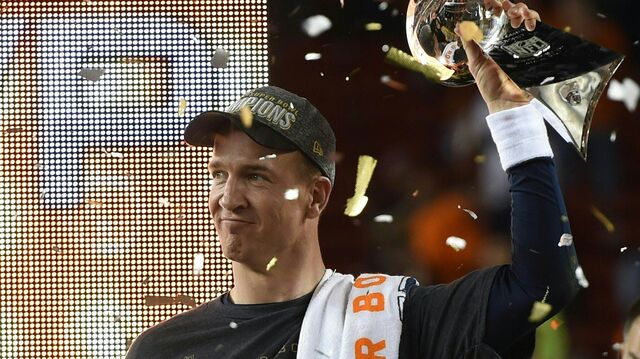 The Super Bowl was a little less sleek, sporty and horsepowered this year.
The portion of advertising time devoted to promoting cars and trucks during the pro football championship game -- TV's most-watched event -- was at the lowest level since 2010. That's not necessarily a reflection on the auto industry, which is coming off a banner year with record sales and low oil prices. But it is a window into the shifting strategies of advertisers who are trying to grab the attention of an audience increasingly distracted by social media.
Automakers have long loomed large over the big game, accounting for more than one-fifth of total ad time and spending almost $97 million in 2015 alone, according to Kantar Media. Fiat Chrysler Automobiles NV and General Motors Co. are among the top five spenders on Super Bowl advertising over the past decade.
The industry that once led the trend of cinematic -- almost epic -- spots, has been decreasing its Super Bowl ad air time and investing more in social media, pregame buzz and other sponsorships.
In 2012, 12 brands bought a total of 13 minutes and 30 seconds of air time. This year, nine brands bought a total of nine minutes. Automakers tend to run two to four ads during the football championship, but this year one or two was the norm, said Jon Swallen, chief research officer of Kantar Media.





The companies' advertising strategies vary, with some buying more time to show off new products, and some scaling back or not appearing at all this year. Automakers that did advertise were among the most successful with critics, with Fiat Chrysler's ads commemorating Jeeps 75th anniversary, Volkswagen AG's David Bowie-inspired Audi spot and Toyota Motor Corp.'s Prius car chase.
But the overall trend was toward shorter, snappier ads of 30 seconds -- instead of relatively long commercials of 60 or even 120 seconds -- with plenty of social marketing to build off the buzz of the TV spot.
"We feel we can tell what we need to tell in the Super Bowl in 30 seconds and let the social forms really round out the conversations," said Tom Noble, head of marketing at BMW AG's Mini USA unit, which returned with a 30-second spot for the first time since 2011. "They work in harmony."
Record Sales
The shrinking presence of automakers has done nothing to diminish demand for Super Bowl ads, since new industries have shown up with bigger presences, including technology and finance. Super Bowl 50 was expected to bring in record TV ad sales of well over $350 million, with 30-second spots selling for $5 million apiece, according to Bloomberg Intelligence. The average rate for a spot has risen 76 percent over the past decade.
Hyundai Motor Co., which replaced GM as an official National Football League sponsor this year, ran two 30 second ads during the game, but ran longer ads during pregame and the coveted pre-kickoff spot. Last year, GM's Chevrolet opted to run an ad in the kickoff slot, but not during the game.
"That slot may be the most valuable time," said Mike Bernacchi, professor of marketing at the University of Detroit Mercy, who has analyzed the game's commercials since the mid-1980s. 
Bernacchi estimates the kickoff spot to cost about $3 million, cheaper than a spot during the game. Moreover, it runs just when eyeballs are beginning to focus on the broadcast: last year's Super Bowl had an estimated 114.4 million viewers, making it the most-viewed TV show in history.
Automakers are also investing in more social media and digital campaigns to supplement TV time. Honda Motor Co., promoting its redesigned Ridgeline truck, released its full ad a week before the game on YouTube, promoting it with a blitz on social media. The company also sponsored digital page "takeovers" on ESPN's and MSN's websites on game day and used snippets of the ad on its social content.
"We will do a heavy social media push," said Tom Peyton, assistant vice president of marketing for Honda, said before the game. "We want to get the word out that we're back in the truck business."
Naming Rights
Other companies are spending on sponsorships. Fiat Chrysler's Jeep had its name on the Super Bowl halftime show, and Daimler AG's Mercedes-Benz sponsored two statistical updates during the telecast.
Nissan Motor Co. sat out of this year's Super Bowl show, but it bought the naming rights to the Tennessee Titans' stadium last year -- its full-size pickup is called the Titan -- and said it is focusing its marketing on a plan to sponsor the sports programs of 100 colleges. Mercedes-Benz didn't run an ad this year, but it has sponsored the New Orleans Superdome since 2011. Both companies featured ads during 2015's Super Bowl.
"I think in the old days it was the focus to build one big thing for the Super Bowl. But you can be a lot more strategic with digital ads," said Lincoln Merrihew, senior vice president of client services at Millward Brown Digital. "You can narrow the audience."
(
Corrects spelling of Kantar director's name in fifth paragraph of Feb. 8 story.
)
Before it's here, it's on the Bloomberg Terminal.
LEARN MORE