Oil Cheapest in Terms of Gold Since at Least 1988: Chart
by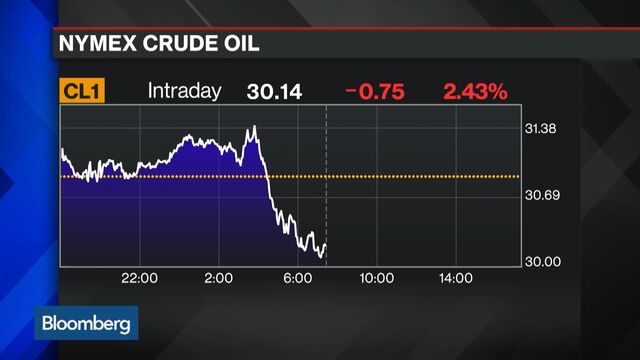 Oil priced in terms of an ounce of gold has fallen to the lowest level since at least 1988, according to a monthly chart of data compiled by Bloomberg. In the chart, the line represents the price of oil in terms of an ounce of gold.

The real price of crude adjusted for inflation is below where it was in 1973, according to John Talbott, author, professor and former Goldman Sachs Group Inc. banker.
"This is a significant date because it represents when OPEC first exerted its monopoly pricing power and drove oil from $2 to over $130 a barrel," he said.
Before it's here, it's on the Bloomberg Terminal.
LEARN MORE