Stocks Worldwide Tumble as Credit Weakens Amid Signs of Distress
by and
Banks, miners lead S&P 500 to lowest close since April 2014

Treasuries advance as haven demand fuels rally in gold, yen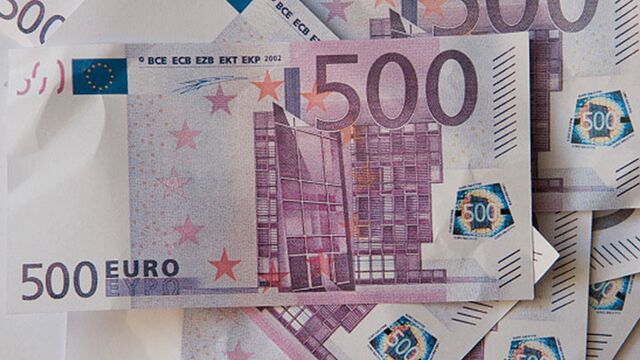 Signs of distress in financial markets accumulated amid deepening concern over the health of the global economy, with U.S. stocks sliding to a 22-month low as the cost of protecting against default by junk-rated companies soared to the highest level since 2012.
Mining and banking stocks drove the Standard & Poor's 500 Index to its lowest close since April 2014, even as energy producers erased losses. Investors sought out the safest assets, sending yields on 10-year Treasuries to the lowest level in a year, and rates on Germany's 10-year bunds to their lowest point since April. Meanwhile, yields on bonds of Europe's most-indebted countries rose. Oil slid below $30 a barrel amid ongoing glut concerns, while gold advanced for a seventh day, its longest advance since March.

"We're still seeing selling pressure from the tech valuation resetting last week, as well as the drop in oil," said Matt Maley, an equity strategist at Miller Tabak & Co LLC in New York. "But it's not just a problem with technology and some of the high-flyers that have rolled over in recent days, but also the recent stresses in the credit markets."
Equities have been whipsawed all year as concern over China to oil and monetary policy spurs strategists to lower their year-end projections for U.S. stocks. In Europe, data Monday showed the Sentix investor confidence index dropped to the lowest level in more than a year in February, while anxiety over Deutsche Bank AG's ability to pay coupons on its riskiest debt mounted. Crude failed to hold onto gains after Saudi Arabia held talks Sunday with Venezuela, which is trying to drum up support for a coordinated oil-output cut to buttress prices. Most Asian markets were closed for the Lunar New Year holidays.
Stocks
The S&P 500 fell 1.4 percent to 1,853.44 as of 4 p.m. in New York. The Nasdaq 100 Index slid for a fifth day, closing at its lowest level since October 2014, while the Nasdaq Composite Index capped a 19 percent drop from its July record, leaving the technology-heavy gauge on the precipice of a bear market.
Bank shares contributed among the biggest losses Monday, with Bank of America Corp. and Citigroup Inc. tumbling more than 5 percent, while Wells Fargo & Co. and JPMorgan Chase & Co. sank by at least 2 percent. Energy stocks rose 0.1 percent, the only gainers among 10 industry groups, as Chevron Corp. to Exxon Mobil Corp. rallied.
The S&P 500 declined last week for the first time in three, with a tumble on Friday amid jobs data turning into a full-blown selloff. A rout in high-valued software and Internet companies continued Monday with Facebook Inc. falling 4.2 percent following its steepest retreat in more than a year.
While the S&P 500's valuation of 15.4 times projected earnings is in line with its average of the past five years, the measure has plunged 12 percent since the start of the year. The gauge remains more expensive than developed markets in Europe, where the Stoxx Europe 600 Index trades for 13.8 times estimated profits.
The Stoxx Europe 600 Index slid for a sixth day, declining 3.5 percent to the lowest level since 2014. Equity benchmarks in Germany, France and Spain dropped at least 3.2 percent, while Greece's ASE Index sank 7.9 percent to its lowest point since 1990 as banks tumbled.
Deutsche Bank tumbled 9.5 percent as credit-default swaps on the bank's debt soared. Analysts at CreditSights Inc. said Deutsche may struggle to pay coupons on its riskiest bonds next year should operating results disappoint or the cost of litigation be higher than expected. The lender said it has sufficient capacity this year and next.
Emerging Markets
The MSCI Emerging Markets Index fell 0.7 percent, extending last week's 0.4 percent decline. Benchmark gauges in Russia, Turkey and Poland slid at least 1.2 percent while India's Sensex dropped 1.3 percent.
Markets closed Monday for the New Year break included those in China, Hong Kong, Indonesia, Malaysia, the Philippines, Singapore, South Korea and Taiwan. Brazil and Argentina were also shut for holidays.
China's foreign-exchange reserves shrank $99.5 billion in January to $3.23 trillion, the smallest level since 2012, according to data out at the weekend. Regulators in Asia's largest economy are tapping reserves in order to manage fluctuations in the yuan, which is transitioning toward becoming more freely traded.
Bonds
Treasuries climbed as they continued to benefit from speculation weakness in the global and local economies will delay another rate hike by the Federal Reserve. Yields on 10-year Treasury notes tumbled nine basis points, or 0.09 percentage point, to 1.75 percent.
The risk premium on the Markit CDX North American High Yield Index, a credit-default swaps benchmark tied to the debt of 100 junk-rated companies, surged more than 27 basis points to 577 basis points, the highest level since 2012.
German government bonds advanced, pushing the two-year yield to the lowest level on record, while Portugal led a drop in the bonds of Europe's higher debt and deficit nations. Portugal's 10-year bond yield rose 25 basis points to 3.36 percent, the highest point since October 2014.
The Markit iTraxx Europe Senior Financial Index of credit-default swaps rose as much as 19 basis points to 140.04 basis points. An index of swaps tied to junk-rated companies increased for a sixth day, the longest run since October 2014.
Commodities
Oil fell for a third day after Venezuela failed to crack a deal on supply amid a tour of crude-producing nations. Saudi Arabian Oil Minister Ali al-Naimi met his Venezuelan counterpart Sunday in Riyadh, the Middle East nation's Petroleum Ministry said in a statement, without mentioning any steps to shore up the market.
West Texas Intermediate crude futures dropped 3.9 percent to $29.69 a barrel, while Brent slid 3.5 percent to $32.88.
"The Saudis are the main obstacle to a cut," said Ole Hansen, head of commodity strategy at Saxo Bank A/S. "They are buying time while we wait for the solid proof that U.S. production is slowing."
Gold climbed 1.4 percent to $1,190.32 an ounce, the highest level since June. Silver jumped 1.9 percent to the highest level since November. Copper dropped 0.4 percent in London, while zinc and lead advanced amid signs of tightening supply.
Currencies
The yen strengthened at least 0.5 percent against all of its 16 major counterparts, advancing 0.9 percent to 115.79 per dollar.
The euro advanced 0.3 percent to $1.1195, while the Bloomberg Dollar Spot Index, which tracks the greenback against 10 major peers, slid 0.2 percent, reversing an earlier climb.
Mexico's peso, Russia's ruble and the South African rand led emerging-market currencies lower, falling at least 0.7 percent against the dollar. A Bloomberg gauge of developing-nation foreign exchange slipped 0.4 percent in a second day of losses.
"The rate market is basically pricing out any rate hikes this year," said Aurelija Augulyte, a strategist at Nordea Markets in Copenhagen. If Fed Chair Janet Yellen "indicates there could be room for the Fed to hike, this could be positive for the dollar, negative for risk, and negative for emerging markets," she said.
Before it's here, it's on the Bloomberg Terminal.
LEARN MORE