Warning: Hasbro-Mattel Merger May Be Choking Hazard for Disney
By
Entertainment powerhouse has leverage to disrupt toymaker deal

Toy behemoth could compete with movie studios with own brands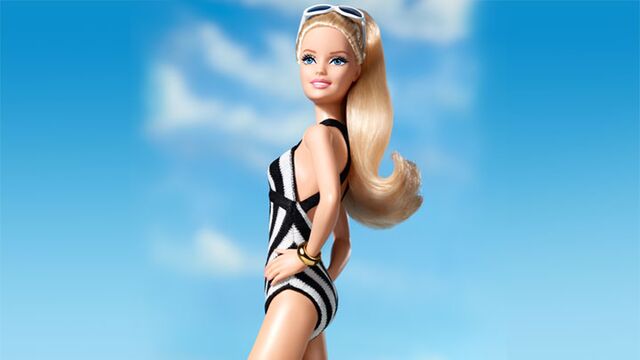 One stakeholder might have an objection to the wedding of Barbie and G.I. Joe: Disney.
The entertainment powerhouse is a force in the toy industry because of its ability to make movies that sells oodles of action figures and dolls. And right now Walt Disney Co. has an ideal situation with the two deep-pocketed toymakers, Hasbro Inc. and Mattel Inc., bidding against each other for the right to spin Disney movies like "Frozen" into gold. Last year, Hasbro wrestled away from Mattel the right to manufacture Disney Princess, a $500 million business.
Disney is the largest licensor in the world, with products generating $4.5 billion in sales last year, about 9 percent of its total revenue. Taking one of the potential bidders out of the equation would likely put a dent in those sales figures, according to Sean McGowan, an independent toy-industry analyst.
"It's hard to imagine anyone having more skin in the game than Disney," said McGowan, who covered Hasbro and Mattel as an analyst for Wall Street firms like Oppenheimer & Co.
Disney declined to comment for this story.
El Segundo, California-based Mattel and Hasbro, based in Pawtucket, Rhode Island, have held discussions about a merger, people familiar with the matter said. Hasbro, which makes G.I. Joe and the Monopoly board game, approached its rival late last year and the companies have been talking sporadically, the people said, without providing details. The dialog may not lead to a deal, the people said.
A merger would create the largest toymaker in the world, with about $10 billion in annual sales, leaving Denmark's Lego A/S a distant second. A combined Hasbro-Mattel would have the top brands and licenses for both boys' and girls' toys, including Star Wars, Marvel, DC Comics, Transformers, Barbie, Frozen and Disney Princess. It would also be a juggernaut on the baby and toddler front, with Mattel's Fisher-Price and Thomas & Friends joining forces with Playskool's Mr. Potato Head and Sesame Street.

A merger would have implications for not just Disney but for all the large movie studios, said Marty Brochstein, senior vice president at the International Licensing Industry Merchandisers Association. "They can now obviously play off one against the other," he said. "You have two major bidders on the same level."
There are some smaller toy companies, such as Malibu, California-based Jakks Pacific Inc. and Spin Master Corp., based in Toronto, which could win Disney's business by promising the company more attention, McGowan said.
Disrupt Merger
Burbank, California-based Disney has plenty of leverage to disrupt a merger. Major licensing agreements have opt-out provisions if a company changes hands, McGowan said. That means Disney or another major entertainment company like Warner Bros. could pull out of a deal.
Warner Bros., a unit of Time Warner Inc., declined to comment.
Another conflict could arise, this one among superheroes. Mattel has the main toy rights to DC Comics (Superman and Batman), owned by Warner Bros., and Hasbro has Marvel (The Avengers), a Disney property. If Hasbro and Mattel were to merge, the brands' owners might start wondering who would be getting the most resources and best designers, McGowan said.
Disney might also be threatened by a combined Hasbro and Mattel becoming a bigger competitor with its own brands. That rationale was at play when Hasbro was in talks to buy DreamWorks Animation SKG Inc. in late 2014. 
Hasbro has resuscitated Transformers and My Little Pony with films and TV, turning them into licensing forces. Analysts have criticized Mattel for not doing enough to boost its brands, and teaming with Hasbro could help them with that, posing a bigger competitive threat to film and TV studios. For instance, a movie based on Mattel's Barbie, a rival to Disney Princess and Frozen, has been in development for years.
The way things are now, Disney has the upper hand, McGowan said, and "if you're the more powerful partner, you want to keep that power."