Pregnant Women Visiting Zika Areas Should Get Testing
by
CDC issues guidelines for virus linked to birth defects

Tests may be in short supply, agency looking for partners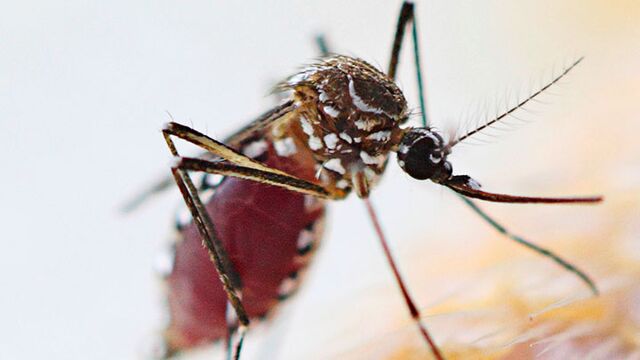 Pregnant women who've traveled to areas affected by Zika virus should be tested, and those with an at-risk or infected partner should avoid sex or use condoms, the U.S. Centers for Disease Control and Prevention said Friday.
While Zika spreads mostly by mosquito bites, there have been suspected cases of sexual transmission, including a recent case in Dallas County, Texas. The new CDC guidelines expand the testing recommendations for pregnant women, who are a focus of concern because the virus has been linked to birth defects. The CDC also add men and non-pregnant women to the list of those who should consider their sexual risk from the virus, calling it a "complex and personal decision."
How long people remain at risk is unclear, the CDC said in a statement, and researchers are trying to determine that now. Most cases of Zika are mild or don't have symptoms, meaning that it's possible for people to be at risk of transmission without knowing it. There haven't been reports of infected women passing Zika to male sex partners, the CDC said in a statement.
The CDC said that pregnant women can be tested for the virus for two to 12 weeks after they return from area with an outbreak. Any pregnant women showing symptoms should be tested, the agency said.

Testing Supplies
Supplies of tests may run short, and while the agency is working to provide them, they may not always be available immediately, CDC Director Tom Frieden said in a telephone call with reporters today. Health officials are in "active conversations" with companies about developing Zika tests, he said.
Zika is circulating in at least 26 countries in the Americas, where few people have natural immunity from previous exposure, according to the Pan American Health Organization, an affiliate of the World Health Organization. There is no vaccine or treatment for the virus. Researchers are still trying to determine its exact ties to birth defects, such as microcephaly, or abnormally small head size. Evidence of the connection "becomes stronger every day," Frieden said.
Health and government officials have been closely monitoring the disease in the U.S., where the virus has not yet become endemic. New York has offered free testing for pregnant women returning from affected areas, and Florida has declared a state of emergency in five counties and taken steps to allow spraying for mosquitoes
Avoiding mosquito bites -- by using window screens and bed nets, and removing water where the insects breed -- is the best way to reduce risk, the WHO has said. The group, which has declared Zika virus to be a global public health emergency, has also said that it may be appropriate to halt blood donations from people returning from areas affected by the outbreak.
Before it's here, it's on the Bloomberg Terminal.
LEARN MORE