U.S. Panel Says Yuan Will Erode, Not Challenge, Dollar Dominance
Bloomberg News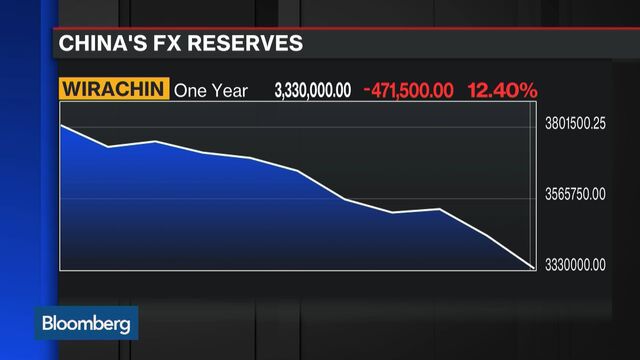 China's yuan, which earned reserve status from the International Monetary Fund last year, enjoys growing prominence as an international currency that will diminish the dollar's role in trade and transactions over time, according to a U.S. congressional panel.
QuickTake The People's Currency
The yuan "is already on the path to being a reserve currency both in principle and in practice," Eswar Prasad, a former chief of the IMF's China Division and now a professor at Cornell University in Ithaca, New York, wrote in a report prepared for the U.S.-China Economic and Security Review Commission.
The rise of the currency, also known as the renminbi, "will erode but not seriously challenge the dollar's status as the dominant global reserve currency" Prasad wrote in his report to the commission. The body was created in 2000 to review the national security implications of trade and economic ties between the U.S. and China.
While the yuan will be used more widely to denominate and settle cross-border transactions, "the underdeveloped state of China's financial markets is likely to be the major constraint" on the currency's rising prominence in international finance, Prasad wrote.
— With assistance by Jeff Kearns
Before it's here, it's on the Bloomberg Terminal.
LEARN MORE