Five Things You Need to Know to Start Your Day
by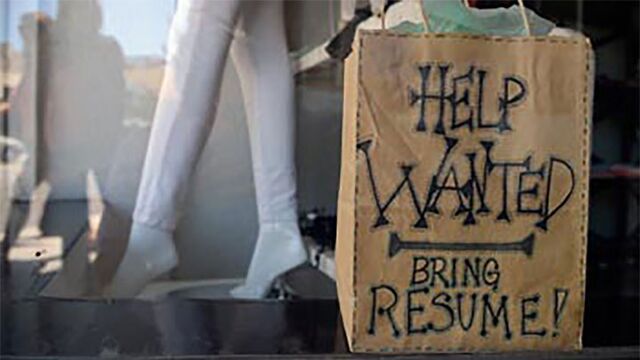 It's jobs day, the dollar looks set for its biggest weekly loss since 2009 and China goes on holiday. Here are some of the things people in markets are talking about today.
Jobs day
The median estimate of analysts surveyed by Bloomberg is for the U.S. economy to have added 190,ooo jobs in January, more than 100,000 fewer than in December. In recent weeks jobless claims have been on the rise which may go some way towards explaining the pessimistic estimates. Analysts will be keeping an eye on earnings data that will be released at the same time as payrolls with rising U.S. labor costs starting to hurt company profits. Jobs data will be released at 8:30 a.m. ET.
Dollar falls
The U.S. dollar is set for its biggest weekly loss since 2009, with the Bloomberg Dollar Spot Index down 2.4 percent this week. The drop comes as Wall Street cuts its Fed rate forecast, with futures implying that the odds of a rate hike in 2016 is now a coin-flip. Benchmark 10-year Treasury yields were little changed at 1.84 percent this morning.
China holidays
The Shanghai Composite Index closed 0.6 percent lower, paring gains this week to 1 percent, in its last trading session ahead of the week-long lunar new year holiday. The PBOC boosted liquidity in the financial system ahead of the break, pumping four times more cash in than it did in 2015 pushing foreign reserves towards a record drop on intervention to support the yuan. Away from markets, the lunar holiday means the biggest annual human migration in the world has begun, with 332 million people on the move, boosting spending on everything from gasoline to gifts. 
Oil output stable
The rout in oil prices directly led to an annual drop in oil production of just 0.1 percent as the expected output fall that would lead to higher prices has failed to materialize, so far at least. The continuing low prices are increasing worries for the wider economy as a the reduced global supply of petrodollars is starting to cause negative feedback loops across emerging markets. One oil increase that is proving unwelcome in Congress is President Obama's proposal for a $10 per barrel tax on oil in his fiscal 2017 budget plan to fund transport and climate initiatives. West Texas Intermediate for March delivery was at $31.81 a barrel at 11:31 a.m. London time. 
Debate
Bernie Sanders and Hillary Clinton faced off in a debate last night ahead of the New Hampshire primary where Sanders holds a 20 point lead in polling. For Clinton, the biggest struggle was to explain her Wall Street ties which she tried to turn on Sanders, calling his attack an 'artful smear.' The New Hampshire primary is to be held on Tuesday Feb. 9.
What we've been reading
This is what's caught our eye over the last 24 hours.
Want to receive this post, and more, into your inbox every morning? Sign up here
Before it's here, it's on the Bloomberg Terminal.
LEARN MORE