Iran Starts Sending Crude to Europe in Bid to Regain Lost Market
by
Oil equivalent to 25% of pre-sanctions supply booked in Feb.

Iran resumed shipments relatively quickly, says Petromatrix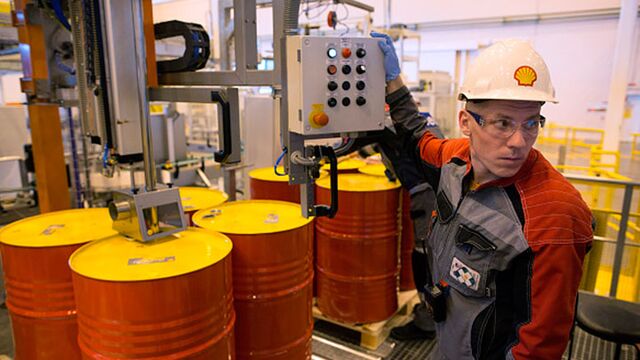 Refiners have chartered tankers this month that will deliver about 136,000 barrels a day of Iranian crude to Europe, equivalent to almost a quarter of the Middle Eastern nation's shipments to the region before sanctions were imposed.
Spanish refiner Compania Espanola de Petroleos, France's Total SA and Russia's Lukoil PJSC have all provisionally booked cargoes of Iranian crude to sail from Kharg Island to European ports in the next two weeks, according to shipping reports compiled by Bloomberg. While some of those bookings may not be completed, more cargoes could also be chartered before the end of the month.

The cargoes show that Iran is following through on its pledge to quickly re-establish its relationship with European customers, who halted purchases in 2012 after the European Union imposed an embargo on imports. The ban was lifted last month upon completion of the Middle Eastern nation's nuclear deal with world powers and flows are likely to increase further as Italian and Greek refiners prepare to resume imports, according to Olivier Jakob, managing director of consultant Petromatrix GmbH.
"For now, each company is getting its first cargoes to start a new good relationship" with the National Iranian Oil Co., Jakob said by phone. "It should not be too difficult for Iran to reopen its markets in Europe, and it has started relatively quickly."
Europe excluding Turkey imported 550,000 barrels a day of Iranian crude before the sanctions were imposed, according to data compiled by Petromatrix. Flows are likely to rise to 300,000 barrels a day, assuming Iran can sustain its promised export boost of 500,000 barrels a day, Jakob said. The nation may not regain all of its prior market share because it has lost business to Iraq, he said.
A spokesman for Lukoil's trading arm Litasco declined to comment on the reported cargo booking. Total didn't immediately respond to a request for comment.
"Historically we have purchased Iranian oil,"  Cepsa spokeswoman Marta Llorente said in an e-mailed response to questions. Once sanctions are over "we will consider it again, as we consider any other crude oil if it's profitable." She declined to comment on the cargo the company was reported to have booked.
Before it's here, it's on the Bloomberg Terminal.
LEARN MORE