Who Are the Most Miserable Bankers in London's Bonus Round?
by
45% of BofA bankers, traders unhappy with 2015 bonuses: survey

Managing directors received average bonus of $898,000 for 2015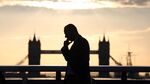 Traders and bankers at Bank of America Corp.'s London unit are the least satisfied with their 2015 bonuses while their colleagues at Jefferies Group LLC are happiest, according to a survey, showing that payouts soared across all staff levels.
About 45 percent of front-office workers at Bank of America in London said they are unhappy with their bonuses, followed by 42 percent at Credit Suisse Group AG and Citigroup Inc., Emolument.com said in a statement, citing a survey among 1,033 staff in investment banking and trading. That contrasts with 40 percent of bankers at Jefferies signaling they are happy, according to the survey.
Bankers and traders from the City of London financial district to New York's Wall Street are digesting payouts for 2015, when markets whipsawed by a collapsing oil price contrasted with a record period for deal making. While average bonuses went up across the industry, some British bankers may have received nothing, known as a "doughnut," as lenders from Credit Suisse to Deutsche Bank AG embarked on overhauls, Emolument said.
Bankers 'Frustration'
"Few bankers are satisfied with their bonuses, which is surprising considering overall pay has increased substantially year on year," Alice Leguay, chief operating officer and co-founder of Emolument, said in the statement. "Increased pressure on staff with cost-cutting measures, vast redundancy plans, technology taking over many of the traditional markets jobs all go some way to explaining the frustration felt by bankers this year."
The average 2015 bonus at the eight banks ranged from 618,000 pounds ($898,000) for a managing director -- more than doubling from the previous year -- to 50,000 pounds for an associate, according to Emolument. Salaries for managing directors fell 6 percent to 258,000 pounds, the survey shows.
Rewards may be "highly polarized," Emolument said, with those receiving "doughnuts" contrasting with other bankers and traders getting "large strategic bonus payments."
About 29 percent of bankers at Goldman Sachs Group Inc. in London are happy with their bonuses, the second-highest among the group. One-third of workers at the New York-based bank are dissatisfied, while 41 percent of staff at JPMorgan Chase & Co. are also displeased, according to the survey.
Before it's here, it's on the Bloomberg Terminal.
LEARN MORE