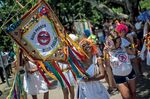 The Aedes aegypti mosquito weighs less than a grain of rice, lives only a few weeks, and doesn't stray more than 100 yards from where it hatches. For a creature of such limited scope, it has an outsize influence on human health and global commerce. In 1793 a mosquito-carried epidemic of yellow fever in Philadelphia shut down trade and killed a 10th of the city's residents. A century later, the same disease foiled France's effort to build a canal across Panama.
Aedes aegypti is now spreading the Zika virus through Latin America. The virus, detected in Brazil for the first time last May, is suspected of causing an increase in babies born with abnormally small heads, a serious birth defect known as microcephaly. With no vaccine or cure for Zika, "the most effective protective measures are the control of mosquito populations and the prevention of mosquito bites," Margaret Chan, director-general of the World Health Organization, told reporters on Feb. 1. Officials in Texas on Feb. 2 identified a case of sexual transmission of the disease.

"Mosquito-borne diseases are among the most preventable and yet the most expensive," says Lawrence Gostin, a professor of global health law at Georgetown Law. He estimates that the costs of responding to the Zika epidemic will reach "well into the billions," counting money spent on a vaccine. The pattern of other mosquito-borne illnesses suggests Zika will be costly in a variety of ways. The number of years lost due to ill health, disability, or early death, "not to mention the huge cost to health-care systems, is very substantial," says Stephen Higgs, president of the American Society of Tropical Medicine & Hygiene and the director of the Biosecurity Research Institute at Kansas State University.
The WHO estimates there could be 3 million to 4 million cases of Zika in the Americas this year. In Brazil, President Dilma Rousseff's administration has warned pregnant foreigners against traveling to Rio for the Olympics in August. Pregnant women across Brazil are scouring pharmacies for bug repellent. Many are canceling trips to northeast Brazil, the outbreak's epicenter.
In the middle of its worst recession on record, Brazil will spend more than 1 billion reais ($256.7 million) on mosquito eradication in 2016. It's mobilizing 220,000 soldiers and 309,000 health workers to go door to door, checking for standing water and distributing pamphlets on mosquito prevention. Workers have visited almost 11 million homes so far in an awareness campaign that Rousseff's chief of staff, Jaques Wagner, called "our only vaccine" for now. "It's a fight against an almost invisible enemy that spreads quickly," he said after an emergency cabinet meeting. Wagner said the chance of canceling the Olympics "doesn't exist."

Brazilian authorities are likely "hoping against hope that people don't stay away" from the Olympics, says Grant Hill-Cawthorne, a medical virologist who teaches public health at the University of Sydney. In past outbreaks such as the SARS virus in Asia in 2003, the economic costs of disruptions to travel and commerce outweighed the direct medical costs of the disease. "We know from West Africa with the Ebola outbreak that it can hit economies hard," Hill-Cawthorne says.
Dengue is also spread by Aedes aegypti, which breeds in standing water, bites during the day, and thrives in cities in the tropics. Symptoms normally consist of flu-like pains and fever. But in the worst cases, dengue hemorrhagic fever can lead to circulatory system failure. The number of reported cases of dengue each year has jumped from about 125,000 in the 1970s to more than 3 million in 2013. By some estimates 390 million people get infected each year, though not all will develop symptoms. More than 2 billion people live in places that put them at risk for dengue.
Dengue costs the world about $9 billion a year, says Donald Shepard, a health economist at Brandeis University. That counts the cost of treatment and the value of time lost to illness and death. It includes spending on surveillance and prevention and reductions in trade and travel. Most of the costs fall to "countries that can very ill afford that kind of burden," Shepard says, noting that Brazil has the most dengue cases in the world.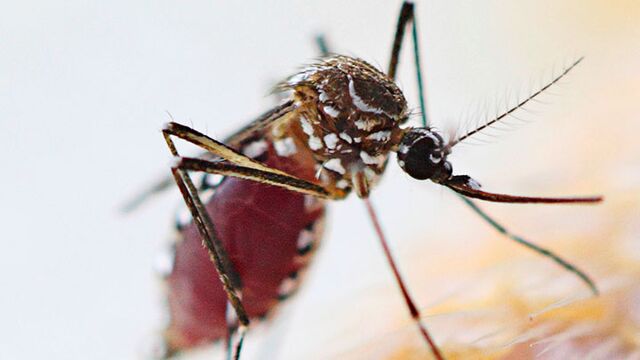 By far the greatest damage is inflicted by malaria, transmitted by the Anopheles mosquito. In the U.S., the predecessor to the Centers for Disease Control and Prevention was founded during World War II to fight malaria in the Southeast. "It wasn't that long ago when malaria was a terrible economic drag on development" in the U.S., says Mark Honigsbaum, a medical historian at Queen Mary University of London.
Columbia University economist Jeffrey Sachs observed in 2001 that countries with severe malaria had lower economic growth while those that reduced malaria grew faster. Anopheles bites at night; spraying walls and installing insecticide-treated bed nets can stop them. A concerted global campaign against malaria supported by the Bill & Melinda Gates Foundation has helped drive down the death rate by 60 percent since 2000. The world spent $2.7 billion treating and fighting malaria in 2013.

In Nigeria, one of the countries most affected by malaria, the Zika virus raises fears of a new mosquito-borne threat. "I don't want that sickness to come to Nigeria," says Christina Richards, a cleaner in Lagos who is 24 weeks pregnant. "Nigeria cannot handle it if it comes." The country has become complacent about malaria, says Chikwe Ihekweazu, an infectious disease epidemiologist and editor of Nigeria Health Watch. "That message of protecting ourselves from getting bitten has been hammered in the public health space for years, but we have a laissez-faire attitude toward malaria," he says. "We all think, OK, we all get malaria, we'll all get better."
There were 214 million malaria cases globally in 2015 and 438,000 deaths, compared with about 13,000 from dengue. Eliminating malaria by 2040 would cost $90 billion to $120 billion and yield $2 trillion in benefits from health and productivity gains, according to a report from the Gates Foundation and the nonprofit Malaria No More. The plan is to deploy a vaccine and eliminate Anopheles.

While the world has shrunk malaria's footprint in Asia and Africa, flare-ups of diseases such as dengue, Zika, and chikungunya (similar to dengue) in the Americas pose a different sort of challenge. First identified in Uganda in 1947, Zika spread fast across Latin America because the population had never seen it before, so no one had immunity. "Pathogens that used to be confined to particular ecological niches, now they can get out of those niches" on ships and planes, says Queen Mary University's Honigsbaum. "And when they do, you can't predict where they're going to turn up."
"You're always going to be behind the curve on the vaccine side or the human treatment side," says Grayson Brown, director of the Public Health Entomology Laboratory at the University of Kentucky. "The only thing we can do to protect ourselves is to upgrade our ability to manage mosquitoes."
The bottom line: Responding to the Zika epidemic, the latest mosquito-borne illness to catch the world by surprise, could cost billions of dollars.
Before it's here, it's on the Bloomberg Terminal.
LEARN MORE