U.S. Stocks Advance as Raw-Materials, Industrial Shares Rally
by and
Weaker dollar boosts to manufacturers, commodity companies

Consumer shares lag, retailers sink amid disappointing results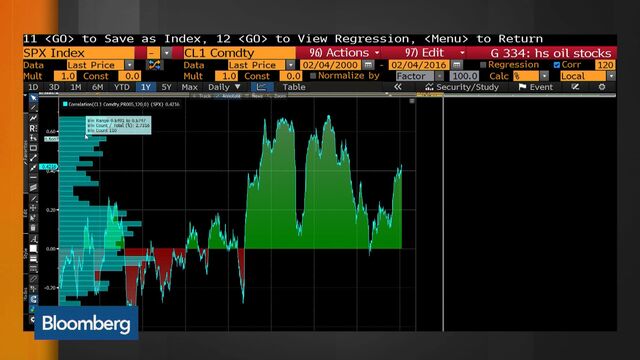 U.S. stocks rose for a second day amid a rally in raw-material and industrial shares, as dollar weakness boosted commodity prices and optimism for profits at multinational companies.
Freeport-McMoRan Inc. and Alcoa Inc. rallied at least 10 percent, with Alcoa posting its best two-day gain in nearly seven years. Caterpillar Inc. increased 4.3 percent, while General Electric Co. added 1.8 percent. Consumer companies were the worst performers, with Ralph Lauren Corp. tumbling the most ever after cutting its annual forecast, while Kohl's Corp. lost 19 percent as slow fourth-quarter sales weighed on earnings.
The Standard & Poor's 500 Index rose 0.2 percent to 1,915.45 at 4 p.m. in New York, after swinging between gains and losses throughout the session. The Dow Jones Industrial Average added 79.92 points to 16,416.58. The Nasdaq Composite Index climbed 0.1 percent, after erasing a 0.9 percent slide. About 9.5 billion shares traded hands on U.S. exchanges, 22 percent above the three-month average.
"The lower the dollar, the better it is for commodities, so we are seeing a little bounce back," said Andrew Brenner, head of international fixed income at National Alliance Capital Markets in New York. "As long as oil can stabilize, I think things will come back. And as long as interest rates stay low, I think equities can bounce significantly."

A steep drop in the dollar sparked equity gains yesterday led by energy and raw-material shares, halting the S&P 500's two-day slide to start the month. The rout in the U.S. currency accelerated after data showed expansion in services industries was the slowest in nearly two years, rekindling worries about the strength of U.S. growth.
Stocks had their worst January since 2009 as concerns that a slowdown in China will spread and plummeting commodity prices unnerved investors. The benchmark index is 10 percent below its all-time high set in May.
"The fall in the dollar is a two-edge sword for the U.S.," said Otto Waser, chief investment officer at R&A Research & Asset Management AG in Zurich. "It's good for earnings, which have been reasonable against low expectations, but it's incrementally driven by a weakening economic outlook, which is not necessarily positive."
Data Watch
Investors are on guard for any signs China weakness is spilling over. A report today showed the number of Americans filing applications for unemployment benefits rose last week, while separate data showed worker productivity slumped in the fourth quarter by the most in almost two years, leading to a pickup in U.S. labor costs that threaten corporate profits.
Another gauge showed factory orders in December fell 2.9 percent, slightly worse than the forecast for a 2.8 percent decline, based on economists surveyed by Bloomberg. Focus will now turn to the government's monthly nonfarm payrolls report tomorrow.
With the U.S. earnings season more than halfway through, 78 percent of the S&P 500 companies that have reported beat profit estimates, while less than half posted better-than-expected sales. Analysts estimate earnings at index members fell 5.6 percent in the fourth quarter, better than Jan. 15 predictions for a 7 percent slump.
"The question is what can we hang our hat on right now? It's not earnings, it's not what central banks are able to do, and it's certainly not what we're seeing with economic data," said Yousef Abbasi, global market strategist at JonesTrading Institutional Services LLC in New York. "Central banks continue to take their targets down on growth and inflation and part of today's frustration came with the whippiness of crude."
The Chicago Board Options Exchange Volatility Index rose 0.9 percent to 21.84. The measure of market turbulence known as the VIX climbed for a third straight month in January, the longest such streak in 2 1/2 years.
Materials Lead
Among the S&P 500's 10 main industries, raw-material and industrial companies increased at least 1.7 percent, while financial shares added 0.9 percent as banks gained. U.S. Bancorp and JPMorgan Chase & Co. increased more than 1.7 percent as the group rose for the first time in three days. Consumer staples and discretionary stocks sank more than 0.5 percent.
Freeport-McMoRan rallied 18 percent to bring its two-day climb to 31 percent, the biggest such gain since August. The copper producer's shares dropped 32 percent in January. Monsanto Co. added 6.5 percent, its strongest in five months, to pace the rally in raw-materials as the group rebounds from the worst monthly decline in more than four years.
Transportation companies were among the strongest performers Thursday, with Ryder System Inc.'s 9.2 percent increase leading the gains, the company's best since 2009. Railroads Union Pacific Corp. and Kansas City Southern added more than 4.5 percent. Similar to the raw-materials group, transports are also snapping back from the worst monthly drop since 2011.
The railroads also helped support the gains among industrial companies, while General Electric and United Technologies Corp. rose more than 1.7 percent to pace the advance. Engine maker Cummins Inc. surged 7.6 percent, the most in more than four years, after its quarterly sales exceeded estimates.
Technology shares erased declines in trading's final hour to close little changed. Increases of more than 2.1 percent in International Business Machines Corp. and Oracle Corp. offset drops of more than 1.9 percent in Google parent Alphabet Inc. and Facebook Inc. Alphabet had its biggest two-day drop since August.
Consumer discretionary shares slid for a third day, the longest losing streak in four weeks. Home Depot Inc. and Nike Inc. fell at least 2.1 percent to weigh the most, followed by Kohl's, with its 19 percent plunge the biggest drop on record going back to 1992.
Mattel Inc. rose 1.7 percent and Hasbro Inc. added 1.2 percent after people familiar with the matter said the two toymakers have held talks about merging. Among other consumer shares rising, Whirlpool Corp. gained 3.5 percent after Goldman Sachs Group Inc. upgraded the shares to buy from neutral.
Merck & Co. fell 2.9 percent, the most since September, to weigh on health-care shares. The drugmaker closed 0.7 percent lower yesterday, after losing as much as 3.6 percent following quarterly results that showed sales of its diabetes drugs missed estimates. Pharmacy benefits manager AmerisourceBergen Corp. lost 4.1 percent to a 15-month low after trimming the top end of the range in its full-year profit forecast.
Before it's here, it's on the Bloomberg Terminal.
LEARN MORE