Pimco's Schneider, Bond King of 2015, Sees Fed Hikes This Year
by
Named Morningstar's fixed-income fund manager of the year

Volatility anticipated in money markets as rate increases loom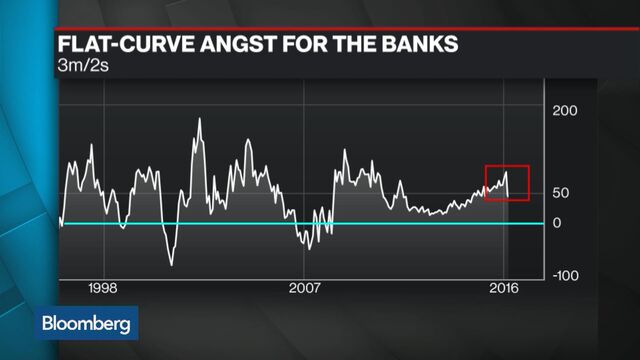 Pacific Investment Management Co.'s Jerome Schneider, whose main fund trounced its peers in 2015, says bond traders shouldn't write off Federal Reserve interest-rate increases this year.
Schneider and his colleagues predict more than one hike in 2016 as U.S. economic growth remains stable and wage gains pick up. Futures traders are taking a gloomier view, boosting bets that the Fed will stand pat for all of 2016, well short of the four increases that policy makers projected in December.
"The market is betting the Fed is wrong," Schneider, 42, said Thursday in an interview on Bloomberg Radio. "We think it's likely somewhere in between," he said in a subsequent e-mail.

Treasuries fluctuated along with stocks and oil Thursday. The benchmark 10-year note yielded 1.89 percent as of 10:14 a.m. in New York, according to Bloomberg Bond Trader data. The price of the 2.25 percent security due in November 2025 was 103 1/4. The yield dropped to 1.79 percent Wednesday, the lowest in a year, after a report showed service industries expanded in January at the slowest pace in almost two years.
Investors should brace for heightened volatility in money markets, said Schneider, who oversees $180 billion of short-term assets from Newport Beach, California. With global financial conditions worsening and the Fed signaling that policy decisions will depend on economic data, traders will have to keep adjusting their outlook on rates. The central bank's use of an untested toolkit to engineer policy changes may exacerbate the turbulence, he said.
2015 Gain
Schneider's $13.7 billion Pimco Short-Term Fund gained about 1.4 percent last year, while rivals in the same category were flat on average, data compiled by Bloomberg show. The performance ranked the fund in the 99th percentile. It also helped lead Morningstar Inc. to name him and his team the fixed-income fund manager of the year last week. The fund has had a rougher start to 2016, losing about 0.7 percent and trailing about 90 percent of its peers.
The "performance in 2015 was a pretty notable feat given returns were pretty low across the board in the bond market and it was a difficult year for most managers," said Eric Jacobson, a senior analyst at Morningstar.
The accolade for an investor in a category that's better known for capital preservation than outsize gains reflects the fund's track record and ability to outpace peers in a year when many managers in longer-maturity debt struggled to post positive returns, according to Morningstar.
The Pimco Short-Term Fund's 2015 return compared with a 0.9 percent gain for Treasuries, according to Bloomberg indices. U.S. government debt has returned 2.5 percent this year.
Liquidity Role
Schneider joined Pimco in 2008 after helping managed fixed-income liquidity programs at Bear Stearns Cos. for 13 years. He also helps decide where to invest Pimco's short-term cash, levels of which fluctuate depending in part on client redemptions. The firm oversees $1.43 trillion.
Pimco faced growing outflows after co-founder Bill Gross was ousted in 2014. Withdrawals from the Total Return Fund, which Gross managed, reached over $200 billion relative to the peak in assets in 2013. The exodus diminished in recent months as performance improved -- the fund beat 87 percent of peers in 2015 by gaining 0.7 percent.
Schneider credited his fund's outperformance in part to a focus on short-term, high-quality company securities as well as government debt of the U.S. and other nations. The fund has about 74 percent of assets in short-term corporate obligations, including those of ConAgra Foods Inc. and Goldman Sachs Group Inc., on the view that U.S. economic growth will be robust enough to help earnings.
Policy Guidepost
"One of the key guideposts for us was understanding central bank policies, not only in the U.S. but globally," Schneider said in a separate interview Wednesday. "It's not an everyday occurrence that a manager gets a pat on the back for preserving one's capital with a little income."
In December, policy makers projected that steady economic improvement would enable the Fed to follow its first rate increase in almost a decade with four more this year. Signs of cooling economic growth, along with declines in oil and stocks to start the year, have cast doubt on that prediction.
Traders see less than a 50 percent chance that the Fed will raise rates at all in 2016. That's assuming the central bank raises its target range by a quarter-point again, following liftoff from near zero in December. Fed Vice Chair Stanley Fischer said this week that policy makers are undecided about what to do next after the recent turmoil in financial markets.

Investors shouldn't expect much from Treasury bills this year as demand related to regulatory changes will cap rates despite Fed tightening and increased supply, Schneider said. One-month Treasury bills traded at 0.26 percent Wednesday, up 0.12 percentage point since the Fed lifted its benchmark Dec. 16.
"There is a great structural demand for Treasury bills," said Schneider, who took over the fund in 2010. "That will not only be a challenge for the Fed in making sure that money market rates go higher, but also for investors who are looking for options to preserve capital."
Before it's here, it's on the Bloomberg Terminal.
LEARN MORE