New York, Florida Governors Ramp Up Efforts Against Zika Virus
by
Cuomo offers testing to women returning from affected areas

Scott adds fifth county to emergency, says 12 cases found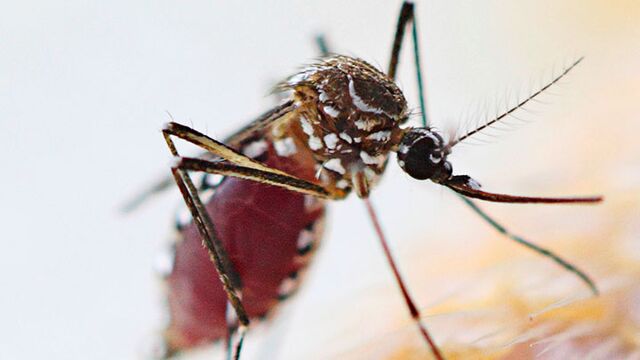 Governors in two U.S. states took action to find cases of Zika virus and avert the spread of the illness, which has been linked to birth defects and discouraged travel to areas in South and Central America where infections are growing. 
Governor Andrew Cuomo of New York expanded free testing for Zika on Thursday to include all pregnant women who have traveled to affected regions and issued a statewide health advisory to coordinate efforts against the disease. Florida Governor Rick Scott added a fifth county to the four where he has already declared a state of emergency related to the virus and took steps to increase mosquito control.
Zika virus is circulating in 26 countries in the Americas, where few people have natural immunity from previous exposure, according to the Pan American Health Organization, which has asked for $8.5 million to coordinate international control efforts. The single known case of U.S. transmission, reported Tuesday from Dallas County, Texas, took place through sexual contact, rather than via mosquito bite, health officials there said.
New York had earlier offered testing to people returning from outbreak regions with symptoms of Zika virus, which include headache, fever and rash. Because the symptoms are relatively mild, women who have traveled to affected countries might not know whether they've been exposed or infected, New York health officials said in a statement.
"As a result of this expanded testing being offered in New York, more women and their clinicians will have better information to make the right healthcare decisions at the cutting edge of laboratory science," New York Department of Health Commissioner Howard Zucker said in the statement.
Rise of Zika
The rise of Zika virus infections in Brazil last year was associated with an increase in cases of microcephaly, in which babies are born with small heads and developmental damage. Infections have also been linked to Guillain-Barre syndrome, a paralytic nervous system disorder, in adults. Researchers are studying the connection and how the damage might occur.
Senate Majority Leader Mitch McConnell and fellow Republican Senators Lamar Alexander, chairman of the Health, Education, Labor and Pensions Committee, and Richard Burr of North Carolina, a Republican from Kentucky have asked Health and Human Services Secretary Sylvia Mathews Burwell for more information on the U.S. response to the virus.
Spraying Authority
The World Health Organization emphasized Wednesday that avoiding mosquito bites is the best way to reduce harm from Zika virus. Window screens, netting over beds, and removal of standing water where aedes aegypti mosquitoes that spread the virus can breed are all effective measures, health officials said. Halting blood donations from people returning from affected areas may be appropriate, the agency said Thursday. The WHO has declared Zika virus to be a global public health emergency.
In Florida, Scott gave the agriculture department authority to spray for mosquitoes in the counties covered by the emergency. The state has found 12 cases of the virus, all in travelers returning from affected areas, Scott said in a press conference today. Scott said he has asked for Zika testing kits from the U.S. Centers for Disease Control and Prevention.
The Atlanta-based CDC added Jamaica and Tonga to its list of countries with travel alerts Wednesday. The agency recommends that pregnant women in the U.S. should avoid sex  with male partners who live in areas affected by the virus or have recently traveled there, or use condoms.
Before it's here, it's on the Bloomberg Terminal.
LEARN MORE