Tax Tip: How to Pretend You're Not a Swiss Banker
by and
Two advisers admit helping U.S. clients hide assets from IRS

Swiss bank agrees to pay $547 million, cooperate with U.S.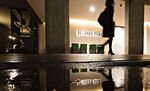 Julius Baer Group Ltd. agreed to pay $547 million to avoid U.S. prosecution and admitted it helped American clients hide billions of dollars in assets from tax authorities while coaching bankers to avoid suspicion at border crossings by talking up leisure activities.
Switzerland's third-largest lender made detailed admissions of wrongdoing and prosecutors filed a conspiracy charge that they will drop in three years if the bank abides by the terms of the deal filed Thursday in federal court in Manhattan. Two of its client advisers, Daniela Casadei and Fabio Frazzetto, also pleaded guilty to conspiracy charges. 
Julius Baer admitted conspiring since the 1990s to help clients cheat the Internal Revenue Service. In a statement of facts, it said it gave bankers tips on etiquette to avoid scrutiny from customs officers on entering the U.S. to see those clients. In a 2006 memo called "U.S. Clients Do's and Don'ts," bankers were told to say they were in banking "but certainly not private banking."
"When asked by officer what will you do while in the USA, say business and of course some leisure, trying to take some time to enjoy your beautiful country," according to the bank's statement. "Proud government employees usually love this type of statement. One can throw in skydiving or another fun sport/activity."
'Fun & Games'
Carrying a tennis racket "puts the emphasis on 'fun and games' and not on business," the memo instructed. Bankers were advised to bring no Julius Baer papers or calling cards, and to avoid laptops or "other electronic devices which hold client data (absolutely nothing.) One travels more like in the old days (no cell phone with saved client phone numbers.)"
Bankers were told to use only mobile phones registered in Switzerland and avoid hotel phones when speaking with clients. They were also advised to buy telephone calling cards and use them when calling abroad, allowing the use of "practically any phone with no specific link left behind."
Julius Baer follows larger Swiss rivals UBS Group AG and Credit Suisse Group AG in resolving U.S. tax probes. UBS did so by agreeing in 2009 to pay $780 million, while Credit Suisse reached a $2.6 billion deal in 2014. 
As the UBS investigation intensified, Julius Baer opened 247 undeclared accounts from that bank in 2008, with one executive calling it "a big opportunity for us hopefully," according to the agreement.
Bank's Profit
The bank, which once held $4.7 billion in U.S. assets, made $219 million in revenue and $87 million in profit on undeclared accounts from 2001 through 2011, according to U.S. Attorney Preet Bharara.
"Julius Baer not only turned a blind eye to tax avoiders, but actually conspired with them to break the law," Bharara said in a statement.
Casadei, a 52-year-old Swiss, and Frazzetto, a 42-year-old citizen of Italy and Switzerland, were indicted together in 2011 and made their first appearance in U.S. court this week. They each pleaded guilty to a conspiracy charge.
"While I was convinced I was acting in accordance with Swiss law, I agreed to assist these U.S. clients," Frazzetto said.
Casadei said she "agreed with these U.S. taxpayers to help them commit these crimes."
Swiss Negotiations
In late 2009, Julius Baer decided to approach U.S. authorities proactively and report its activities, but Swiss regulators requested that it not do so "in order not to prejudice the Swiss government in any bilateral negotiations with the U.S. government on tax-related matters," according to the pact.
When it finally approached U.S. authorities, the bank took "exemplary actions" to come clean, including conducting a "swift and robust internal investigation" and giving the U.S. government a "continuous flow of unvarnished facts," according to Bharara.
The plea agreement calculated an $81 million penalty, which was an 85 percent reduction of the bank's possible payment. The rest of the payments are considered restitution and forfeiture.
"Being able to close this regrettable legacy issue is an important milestone
for Julius Baer," Chief Executive Officer Boris Collardi said in a statement. "The settlement ends a long period of uncertainty for us and all our stakeholders. This resolution allows us now to again fully focus on the future and our business activities."
Responsibility Accepted
Frazzetto's attorney, David B. Weinstein, said his client accepted responsibility and has worked with the Justice Department and IRS to "put this chapter behind him."
"He looks forward to returning home to his family and friends who have supported him throughout this process," said Weinstein of Greenberg Traurig LLP.
Frazzetto and Casadei may face prison sentences of as long as five years. Prosecutors have said they will recommend lesser sentences for the two based on their cooperation.
"From now on, the market will focus on Baer's margins and capital available for acquisitions," said Jonas Floriani, an analyst at Keefe, Bruyette & Woods with an outperform rating on the stock.
Payment Foreseen
The settlement won't impact 2016 results as Julius Baer set aside provisions for the payment last year, Zuercher Kantonalbank analyst Michael Kunz wrote in a note to investors.
Julius Baer shares rose as much as 2.9 percent in Zurich trading and were up 2.7 percent at 40.49 francs as of 12:10 a.m.
A dozen or so Swiss banks, such as Pictet & Cie. Group SCA and the Swiss unit of HSBC Holdings Plc, are still waiting to end criminal tax investigations by the U.S.
Another 80 Swiss banks avoided prosecution in the past year by agreeing to pay $1.37 billion in penalties and voluntarily disclosing their wrongdoing as part of a Justice Department program. BSI SA agreed to pay $211 million while Union Bancaire Privee settled for $188 million.
Related ticker:
BAER VX (Julius Baer Group Ltd.)
Before it's here, it's on the Bloomberg Terminal.
LEARN MORE