U.S. Stocks Sink on Tech Rout as Dollar Climbs After Jobs Data
by and
Wage growth bolsters case for Fed tightening as hiring firms

High-valuation stocks LinkedIn, Tableau among biggest losers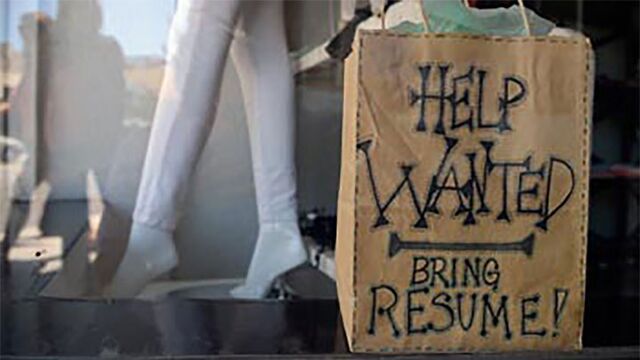 U.S. stocks tumbled, with the Nasdaq 100 Index plunging to its lowest in five months, as disappointing earnings sent consumer and technology shares lower. The dollar advanced after signs of wage growth in America forced investors to reconsider the timing and pace of future interest-rate increases.
Losses of more than 6 percent in companies from Netflix Inc. to Amazon.com Inc. sent the Nasdaq gauge lower, as quarterly results in the technology industry fueled selling of some of last year's biggest winners. The Nasdaq Internet Index plunged the most since 2011, while Tableau Software Inc. tumbled almost 50 percent after a miss on licensing revenue, sparking a rout in data-storage firms including Salesforce.com Inc.
Yields on 10-year Treasury notes were little changed at 1.84 percent, after falling to 1.79 percent Wednesday. The Bloomberg Dollar Spot Index rebounded by the most this year, after posting its biggest two-day decline since 2009 earlier this week. Gold climbed and oil closed below $31 a barrel.

Concern the U.S. is vulnerable to global headwinds has dominated markets this week, fueling a retreat in the dollar and stocks, and pushing futures traders to price in no Fed rate hikes this year. The Labor Department report unsettled that view, reintroducing the Fed as an element of volatility in markets roiled by China's uncertain growth path and a persistent rout in crude.
"Investors are selling the big tech and large-cap names to stem any further losses," said Stephen Carl, principal and head equity trader at Williams Capital Group LP. "Economic numbers were mixed, and the market started off modestly down before starting to make new lows as it went along. You've seen profit-taking going into the weekend as well."
Stocks
The Standard & Poor's 500 Index fell 1.9 percent at 4 p.m. in New York, extending its decline in the week past 3 percent, the most in a month. The index is now down more than 8 percent in 2016. The Nasdaq 100 fell to its lowest since Aug. 25.
LinkedIn Corp. plunged 44 percent after forecasting a year of slower revenue growth, while Hanesbrands Inc. tumbled 15 percent after its 2016 sales outlook trailed analysts' estimates. Tableau sank 49 percent after license revenue fell short of estimates, dragging down shares of data storage firms.
Stocks declined in inverse proportion to valuation, with a group of about 100 companies with the highest price-earnings ratios in the Russell 1000 declining more than those with the lowest multiples. Through Thursday, LinkedIn traded at 52 times estimated profits, while Tableau's valuation was 139 times, data compiled by Bloomberg show. That compares to the Russell 1000's price-earnings ratio of 16.1.
The Topix index in Japan fell 1.4 percent. Japanese equities have fallen for four of the past five weeks as losses among exporters wiped out gains incurred after the Bank of Japan unexpectedly bolstered monetary stimulus on Jan. 29.
Currencies
The Bloomberg Dollar Spot Index, which tracks the U.S. currency against 10 global peers, rose 0.6 percent, paring its slid this week to 1.9 percent. Against the euro, the greenback weakened to $1.1162, its steepest weekly slide since March. The dollar was at 116.95 yen, down 3.5 percent since Jan. 29.
Traders have been pulling away from a strong-dollar trade that's been a winner as the Fed prepared and then started to raise interest rates at a time when peers including the BOJ and European Central Bank were expanding stimulus. The tide has turned, with futures showing the odds of a quarter-point rise in the Fed's benchmark target rate by January 2017 at less than 50 percent, from 93 percent at the end of 2015.
Bonds
Benchmark 10-year note yields were little changed at 1.84 percent after rising as high as 1.89 percent. The rate has dropped about 40 basis points in 2016, more than wiping out the 10 basis-point climb the previous year.
German two-year yields fell to minus 0.5 percent on Wednesday, while Japan's 10-year rate touched 0.01 percent on Friday -- both record lows. The yield on a Bank of America Corp. index of sovereign bonds has fallen to 1.33 percent, the lowest level based on data that go back to the end of 2005.
Commodities
Oil capped its first weekly drop in three as a global glut proves a hurdle for any sustained price rally. West Texas Intermediate for March delivery decreased 83 cents to close at $30.89 a barrel on the New York Mercantile Exchange. Futures slipped 8.1 percent this week.
U.S. supplies rose above 500 million barrels through Jan. 29, the highest level since 1930 in monthly government data compiled by the Energy Information Administration.
Copper declined and industrial metals had the biggest loss in more than three weeks. Gold rose a sixth day, adding 1.5 percent. Metals producers will meet in Cape Town for Africa's biggest mining conference starting Saturday.
Emerging Markets
Developing-market stocks were little changed, posting a weekly loss. The gauge surged yesterday on investor bets that the Fed will go slow on further interest-rate increases, boosting appetite for assets denominated in higher-yielding currencies.
A gauge of 20 emerging-market currencies tracked by Bloomberg trimmed its third weekly advance, the longest stretch since May.
Hong Kong's Hang Seng Index rose 0.6 percent, while the Shanghai Composite Index dropped 0.6 percent. Mainland Chinese markets are closed with Taiwan's next week for the Lunar New Year break, while Hong Kong is shut for the first three days, resuming Thursday.
Before it's here, it's on the Bloomberg Terminal.
LEARN MORE