Clinton Campaign Warns Sanders Against 'Bernie Bros' Attacks
By and
Clinton campaign manager says Sanders needs to watch tone

No more "demeaning and insulting" language, operatives say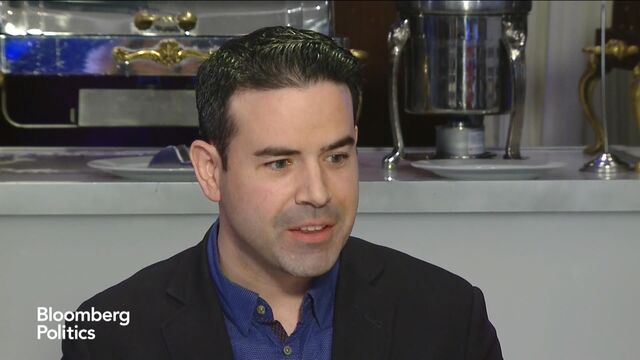 Hillary Clinton's campaign today warned rival Bernie Sanders against letting some of his supporters' "crudeness" -- particularly attacks from a social-media contingent loosely dubbed the "Bernie Bros" -- seep into his own criticism of Clinton.

Campaign manager Robby Mook and national press secretary Brian Fallon accused Sanders of attacking Clinton by using "demeaning and insulting language," in Fallon's words. They also said the candidate should be wary about letting even more loaded language emerge in his campaign's attacks.
Clinton, long a divisive figure in American politics, has inspired a furious backlash in social media postings that at times include sexist, crude and vulgar commentary. There's no evidence any of these attacks are tied to Sanders' campaign, and Sanders' rapid-response director tweeted a plea to the Vermont senator's supporters to "be respectful" online.

"When you look at what goes online in particular, some of his supporters engage in negative, hurtful, nasty attacks and I think it is incumbent on him to call that out," Mook said in comments after a Bloomberg Politics breakfast in Manchester, New Hampshire. "He needs to make sure that doesn't creep further into the campaign."
The Sanders' campaign declined to respond.
In an interview with People magazine released Thursday, Clinton said the Internet has opened the door for vicious attacks on anyone in public life. But it's particularly harsh for women, and it extends to female journalists and commentators such as Megyn Kelly of Fox News, she said.
There is a "special amount of venomous commentary" toward women, Clinton said.
"It is not as overt and it is not quite as common anymore," she told People. "But the Internet has become a refuge for people to engage in some of the most vile, personally insulting comments about everybody –- myself or anybody else."
She didn't tie it to any campaign.
Calibrated Criticism
Today's comments by Fallon and Mook were the most high-profile attacks on Sanders over his online supporters, and both stressed that they weren't accusing Sanders of controlling it -- only of not tamping it down. The "Bernie Bros" have been a hot topic of online debate, but Clinton supporters generally have grumbled about the phenomenon more privately.
"Anyone who engages in social media in support of Hillary Clinton has encountered this element," Fallon said during the breakfast. "It can be nasty. It can be vitriolic. And I think that the Sanders campaign needs to beware the extent to which, in an effort to mobilize and galvanize their supporters, they start to let the mentality or the crudeness seep into their own words and criticisms that they hurl at Secretary Clinton."
Above the Fray
Clinton and Sanders have largely kept themselves above personal sniping in public, in contrast to the hostile exchanges among the Republican candidates. At a town hall event Wednesday night in Derry, Sanders tempered criticism of Clinton's positions with expressions of respect for her experience and public service. Clinton declared herself "very proud of the campaign that Senator Sanders and I are running. I mean, we really have focused on issues."
The comments by her aides come as the campaign continues to try to calibrate just how much to emphasize the historic nature of Clinton's run -- she would be the first woman U.S. president -- and how much of her inner persona the notoriously guarded and cautious Clinton should put on display to voters. Clinton narrowly won the Iowa caucus Monday but is trailing Sanders in New Hampshire by double-digits.
The campaign has been frustrated at the outpouring of support for Sanders -- particularly from younger women -- and has sought ways to puncture his liberal-fighter image. Any attack that suggested that 74-year-old Sanders was insensitive to women in general and Clinton in particular could prove potent.
Yet it's a delicate balance, between basing Clinton's appeal more heavily on the historic nature of her candidacy and basing it on a resume that includes U.S. senator and secretary of state.
Window Into Clinton
Mook, her campaign chief, was clearly delighted by Clinton's answer to a rabbi's question at town hall Wednesday where Clinton opened up about her own self-doubt at running for president -- "I never thought I'd be standing on a stage here asking people to vote for me for president" -- and her secret desire after a 30-year public career to sometimes just disappear.
"I think that was an important moment last night," Mook said. "I think people really got a window into what makes her tick."
Said Fallon, "It was a humanizing, humble answer."
Asked whether some of Sanders' attacks on Clinton have been sexist, Fallon didn't directly accuse Sanders of sexism but didn't draw a distinct line either.
"Senator Sanders is a very skilled and deft politician despite efforts to hone and cultivate an image to the contrary, and he knows what he is doing when he does these little hip checks," Fallon said. "He's injecting something into a conversation and trying to inspire three- or four-day conversation that he knows would be bothersome. You all know what he's doing, and he does it very skillfully, and artfully. But there's an intent there that is diminishing and is demeaning and is cutting."