Here's the Toll That Student Debt Can Take on Retirement
Delaying homeownership and limiting savings because of high debt loads can cost you when it's time to retire, says a new paper.
By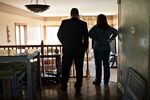 Student debt levels have have mushroomed, and Americans have saved little for retirement. The relationship between those two things is not obvious. So just how does having a big slug of student debt actually hurt the ability to prepare for a comfortable retirement?