Commodity Bull Cycle Seen Rising From Ashes as Oil Bottoming
by and
Schroders' Blanning sees possibility of oil price gain to $50

Commodity correction has `gone way, way beyond' expectations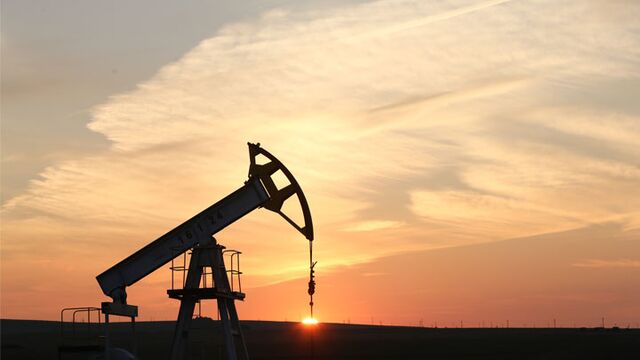 Europe's largest publicly traded asset manager is calling the bottom for oil and sees a rebound in prices as one of the spurs that may start a new bull cycle in commodities.
Schroders Plc says the oil price could rally almost two-thirds to as high as $50 a barrel in a few months as a slump to a 12-year low means producers will have to cut output. That should encourage a wave of retail investors to return to raw materials, according to Geoff Blanning, head of commodities at Schroders, where he helps oversee about $2 billion.
"In the past three-to-six months, supply growth has been sagging as a direct result of the lower price, but now it looks like a strong bet that supply is actually going to fall, and fall sharply," he wrote in an internal note to staff on Jan. 21 seen by Bloomberg News. "As a result, the market is likely to come into balance very quickly. As this happens, the price should recover smartly."
Hedge funds have increased bullish oil bets by the most since 2010 as prices climbed to a three-week high. West Texas Intermediate crude futures capped a second weekly gain and have jumped 15 percent from the low reached last month, spurred by speculation Russia and the Organization of Petroleum Exporting Countries will discuss output. Crude may rise more than 50 percent by the year-end, according to the median of 17 analysts surveyed by Bloomberg.

"We could be at the formation of a new bull market," Blanning said in an interview in London on Jan. 29. "We are now starting to get interest again. I think a new five-year cycle and beyond could be starting."
In 2011, Schroders managed $13 billion in commodities compared with today's $2 billion, with assets at the Schroder Alternative Solutions Commodity long-only fund shrinking to $664 million. The fund is down 6.2 percent this year after slumping by more than a quarter in 2015, according to data compiled by Bloomberg.
Losses from falling prices and investor withdrawals have led to shrinking assets and funds closing across the asset management industry. The SG Commodity Trading Index, which tracks the performance of trading strategies in the sector, sank the most last year since 2008. The Bloomberg Commodity Index, a measure of returns, dropped 25 percent amid a glut of everything from oil to copper and slowing demand from top consumer China.

Set up in 2005 at the dawn of an unprecedented boom in raw materials led by demand from China, the Schroders commodity fund grew to become the biggest of its kind, according to Blanning. While the market selloff and investor redemptions have eroded asset valuations, the outflows have slowed, he said.
"The correction has gone way, way beyond where we thought it would. It's overshot," he said. "The U.S. dollar strength is a big factor. The next turn for commodities to rise may have already started and it can go up very fast."
While the dollar has been benefiting from the Federal Reserve's decision in December to raise borrowing costs for first time in a decade, further rate increases face headwinds from turmoil in financial markets, China's slowdown and disappointing U.S. earnings. A reversal of the stronger U.S. exchange rate would help spur demand for commodities denominated in dollars by making them cheaper for those holding other currencies.
Schroders is positive about oil and gold, but cautious on industrial metals due to concerns about consumption of those raw materials in China. Oil at $27 a barrel isn't sustainable when producers are losing money, the fund manager said.
"We think the supply and demand is really changing now," Blanning said. "Particularly among the shale oil producers we're going to see a drop in production. I think we have turned the corner. It's exhaustion. A new cycle in commodities is starting."
Before it's here, it's on the Bloomberg Terminal.
LEARN MORE