Chipotle's Customers May Be in a Forgiving Mood
Bank of America and Wells Fargo raise their outlook for the burrito chain as consumers say they will return, eventually.
by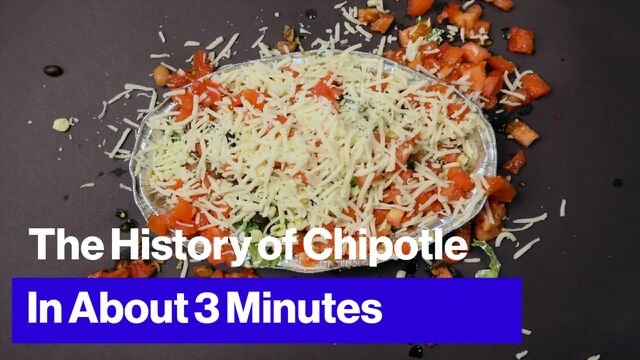 Chipotle Mexican Grill Inc. has been caught in a web of public-health issues over the past few months, and analysts got a new look at just how much those troubles hurt the company in the past quarter, and what to expect moving forward. The short answer is there might be a few reasons to be optimistic.
The company said Tuesday that sales at its established restaurants slumped by almost 15 percent from the year before, with the numbers getting even worse in January. In fact, Chipotle stated 60 percent of customers who were aware of the food-safety issues said the problems caused them to visit the chain less. Despite this, some Wall Street firms are actually boosting their ratings on the stock. Bank of America Merrill Lynch, for instance, raised it to 'Neutral' from 'Underperform,' saying, "While we expect the stock to remain volatile, with current ~5 percent upside potential [the firm has a target of $475, up from $425] and supported by our recent customer survey results, we raise our rating to Neutral." 
So what exactly is making them more optimistic? Here are a few charts from a recent Bank of America survey of more than 1,000 consumers that stand out:
First, 7 percent of respondents said their perceptions of Chipotle have actually improved and 56 percent said they have remained the same. 

Also encouraging was the response to whether people were still eating at Chipotle and what their future plans were. The majority said they weren't currently eating there but plan to return, while 32 percent said they were visiting the chain just as frequently as they were before the health issues began, and 10 percent said they didn't plan to return. 

When asked an open-ended question of what it would take to get them to go back, respondents said things like "Time without new cases," "Assurance/guarantee the problem is fixed," "Unsure," and "A lot." Here's a table showing the most popular responses. Click for a larger view.

Lastly, where have people been dining in the meantime? Looks like most of them have been honing their cooking skills or ordering in, with 130 saying "At home." The second highest number of responses went to "Other small chains and local," and third to "Other Mexican chains and local." 

Wells Fargo & Co. also raised its rating on Chipotle to 'Outperform' and increased its price target to $500-530 from $420-450. Shares of Chipotle opened at $463 versus yesterday's close of $475. 
Before it's here, it's on the Bloomberg Terminal.
LEARN MORE